More 3D printing, hardware, and general lack of sleep.
Monday, 2023-02-13
Back to the grind. Decided to go back to my standing desk setup for a few days.
Did my usual ritual tidying up of office before work.
Installed a Guacamole RDP proxy to allow remote access to my new server without a desktop RDP client. Was a bit amazed at how dog slow it is compared to a native RDP client when talking to an xrdp server.
Turned on Wake-on-USB on my new server's BIOS and made sure I could power it on/off remotely using the PiKVM.
Did a little more 3D modelling stuff in the evening to relax.
Finished last week's The Economist.
Tuesday, 2023-02-14
I could never get the hang of Tuesdays.
Added a Wi-Fi/Bluetooth module and doubled the RAM on my new server.
Figured out a hack to get mstsc.exe to upscale properly in HIDPI mode: Just copy the binary, right-click it, and fiddle with compatibility mode settings.
Printed the KP3S Pro filament holder arm I've been designing: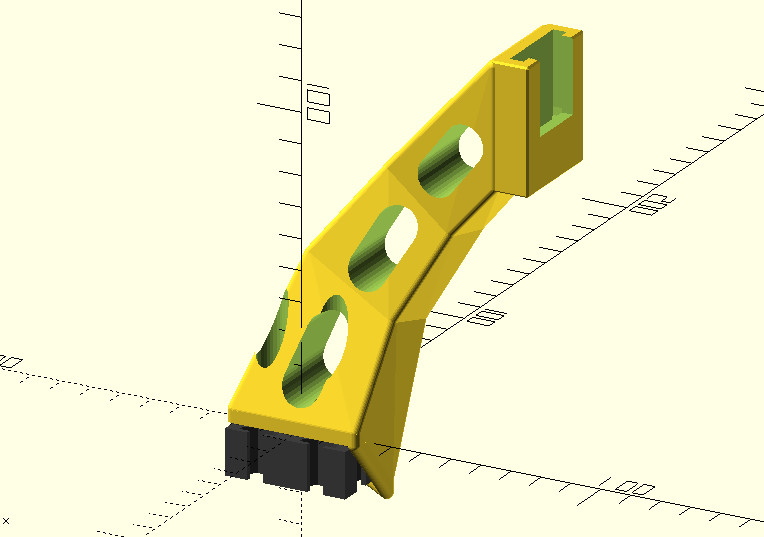 Not particularly happy with the way standard supports print in PETG, though. Can't wait for SuperSlicer to be updated with tree supports.
Wednesday, 2023-02-15
Very, very early morning calls, which does not jive with having two consecutive evenings of meetings past 10PM.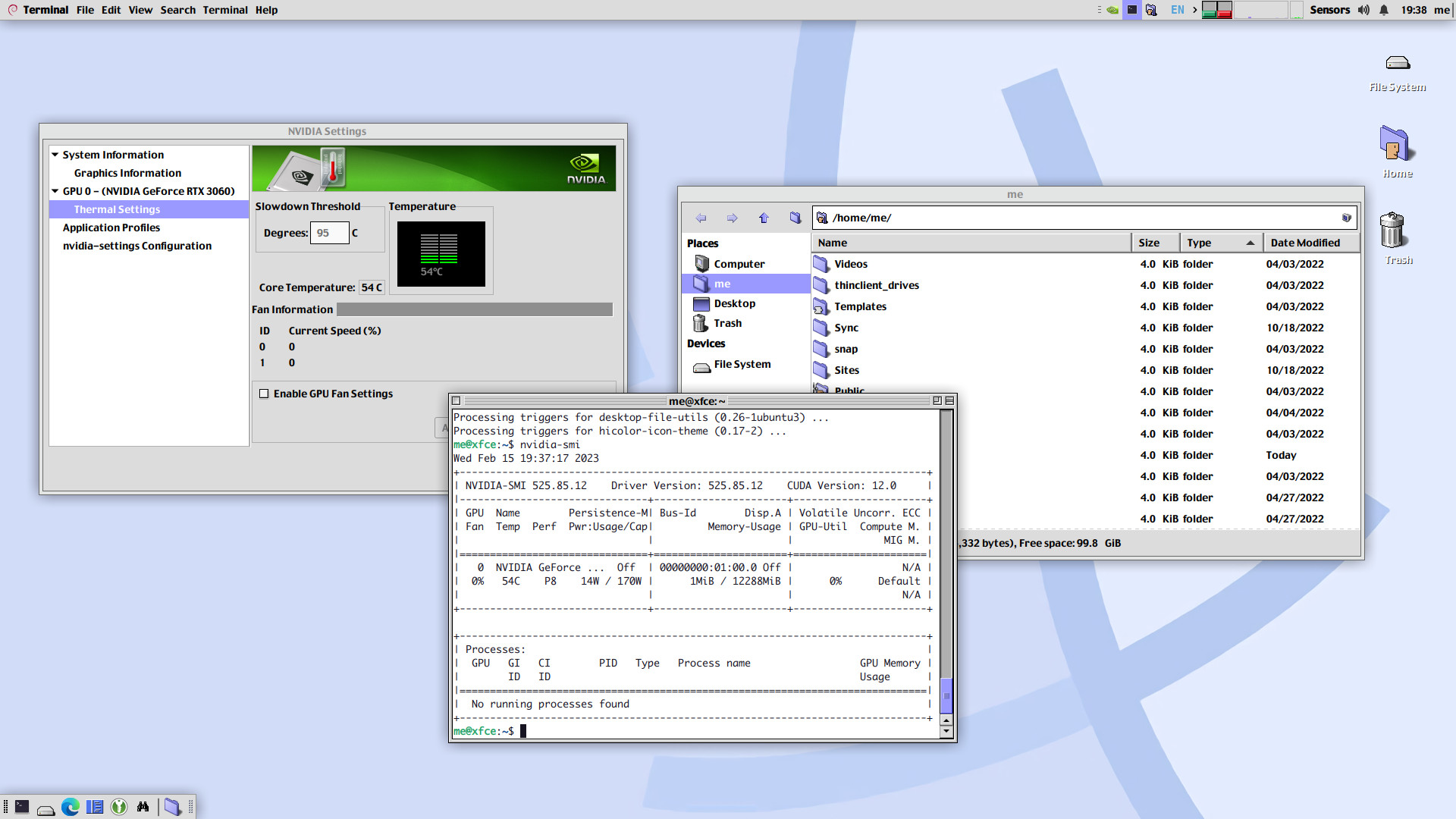 As an indirect outcome, had an unamusing time trying to get VA-API working only to realize that it was Fedora's fault (which I promptly fixed via RPM Fusion).
Fiddled with Bumblebee, which seemed promising but relies on a standard X server.
Paid bills, did paperwork of various descriptions.
Thursday, 2023-02-16
Routine medicals, some errands to run.
Since there is a long weekend coming up, decided to hedge my bets by setting up Windows in a secondary SSD and getting Steam installed.
Managed to try out Steam Link over lunch break. The performance on the Apple TV 4K is OK, and the PiKVM makes it a breeze to go back to a "work" configuration.
Started pulling together my notes on the new machine.
Friday, 2023-02-17
A long week of late night and breakfast-time calls finally took its toll–spent most of the day sleepily catching up on e-mail and pretty much trudged through the afternoon.
Tried to proactively tidy the office before the long weekend, because I just know I'm going to be leaving tools all over the place again.
I've let my ActivityPub stuff fall behind, but took 2 minutes to update my Takahē instance to support importing/exporting followers.
To unwind after work, tried Steam Link on the NVIDIA Shield, which made Horizon Zero Dawn look amazing. Back-to-back NVIDIA encoding tricks, I suppose.
Saturday, 2023-02-18
Zoned out and spent the day reading, writing, fiddling with my new machine and doing chores.
Read most of this week's The Economist.
Investigated that nemesis of gaming parenting, Nintendo Switch joycon replacement parts.
Migrated more containers and VMs into Proxmox to free up rogueone.
Wrote up and published my notes on borg.
Sunday, 2023-02-19
Finally, a slow(ish) day to clear out my backlog.
Personal inbox zero.
Migrated my RSS feed collector/translator/enricher off Oracle Cloud into Azure.
Began prep work to move my Takahē instance there as well.
Fiddled with Steam Link a bit more.
Did some more reading, research and a little gaming–in PICO-8.
Cleaned up and published these notes.