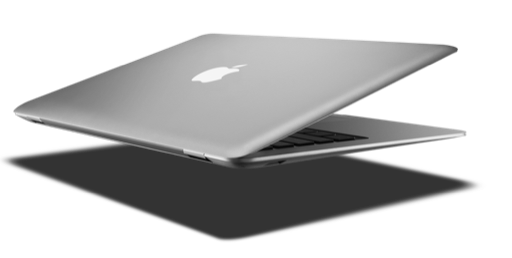 The MacBook Air was Apple's quite successful attempt at (re)defining the premium sub-notebook segment with an ultra-thin laptop, trimming it down to the bare minimum of expandability and connectivity (the only connectors on the original model were power, a single USB port, a video out port, and a headphone jack, although the range of ports has expanded slightly since).
Like all Apple products that defy established industry practices, it has as many detractors as mindless fanboys. In the end, it is not for everyone, but many people had utterly unrealistic expectations.
As of June 2012, the Air line-up has effectively replaced the old MacBook range, with the 11" and 13" models sporting SSD storage ranges of 64-256GB (512GB BTO) and (finally, at long last) a BTO option of 8GB RAM – which, together with the Intel Core i5/i7 options, makes them viable development laptops.
None of them are, of course, user-serviceable or upgradeable.
My favorite, of course, is the 11" model: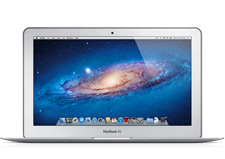 The only drawback of the 11" model for me is the lack of an SD port, which is included in the 13" model:
| 11" | 13" |
| --- | --- |
| | |
And, of course, it is to be expected that these will be upgraded to Retina displays come 2013.
Resources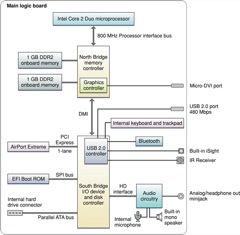 Original MacBook Air Developer Note, from where this architecture diagram was taken.


Reviews
Items of Note