In between dinner and watching TV, here are my initial impressions of Fusion 1.0: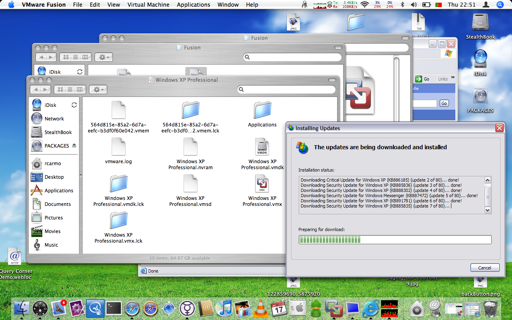 And, finally, the GMA 950 on my Macbook doesn't cut it for 3D acceleration: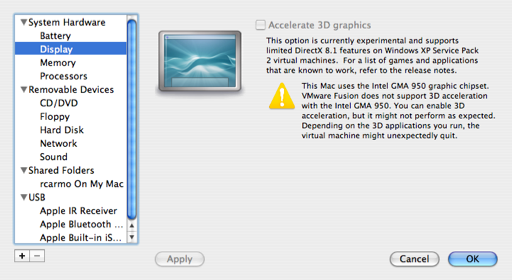 Not that I have any real need for it – I want VMware because it's the closest thing to a virtualization standard and want to manipulate VMs across machines, not necessarily because of the frills.
Overall, so far, so good. Next up, right after Windows Update and Office, I'm going to try the Citrix client as well.
It's a bit overkill to run an entire OS just for the sake of having seamless window support, but I've been getting pretty annoyed with Citrix's hopelessly archaic Mac OS X client, and my Java and Dashboard hack isn't compatible with the new VPN setup we have in the office now…
Anyway, anyone know how the $20 mail-in rebate works for non-US customers? I find the whole thing to be rather anachronistic, really…