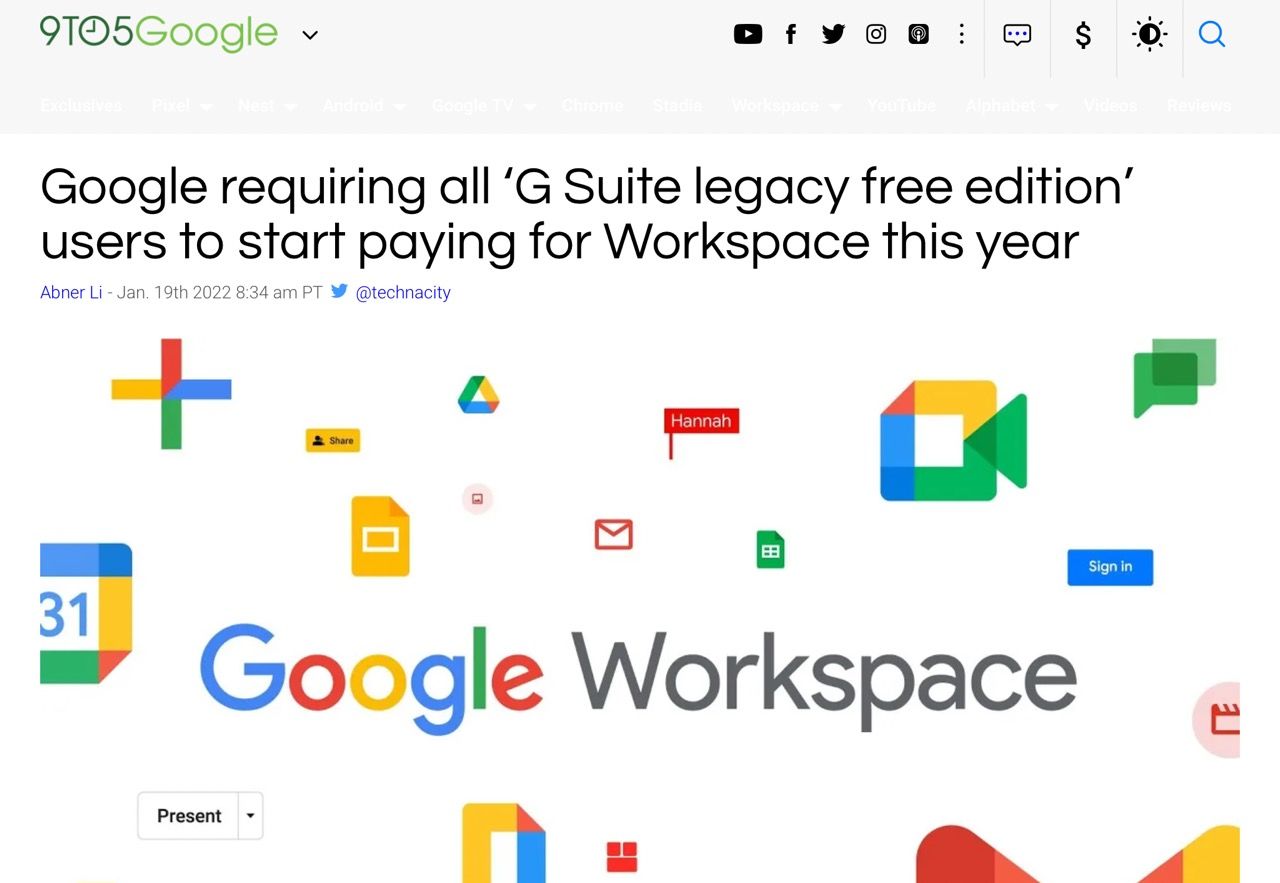 I've been using the grandfathered "Google Apps for Your Domain" free tier to host my e-mail for this domain (and a couple others) for over a decade now, so I guess I'm actually surprised it took them this long.
Fortunately I don't host anything on Google services except e-mail and I only have a couple of extra mailboxes besides mine, so there isn't much impact–most of my e-mail actually gets filed to iCloud, too, so there isn't even that much to migrate.
But I do like having separate mailboxes in different providers to avoid single points of failure…
Sadly iCloud+ doesn't seem to be available here yet (so I can't use custom domains there, although I probably don't want to given my long string of problems with early iCloud mail).
And, frustratingly, Outlook.com's custom domain support (which would be perfect since we already have Microsoft 365 Family) requires me to host my DNS at GoDaddy (which is never going to happen since I need to use Cloudflare services and host my DNS there).
The "sane" default seems to be creating a brand new Office 365 Basic tenant (which, per user, is actually $1 cheaper than Google Workspace with more features) and moving my inbound mail there.
(Yes, I've looked at FastMail and the like, but it didn't add up for me either.)
I already have a trial going, and configured one of my test domains from Cloudflare in three clicks without fuss, which makes it all the more frustrating that Outlook.com can't do the same.
There are unsupported hacks, so technically it can be made to work, but I don't think I'm going to risk those since I would rather have a stable solution.
So… bye Google? It's been a fun ride, and I'll keep using my individual Google accounts for mailing-lists and the remaining Android devices around the house–it was impossible to use Workspace accounts with those anyway…
Update: It turns out that I can use iCloud+ and a custom domain (with multiple aliases per user), so my family's set. I am also investigating how to enable Outlook.com's custom domain without breaking my Cloudflare config, and it seems to be straightforward as well… The only drawback so far is that the iOS Mail app does not support multiple aliases on Outlook accounts, but you can use IMAP to work around that.