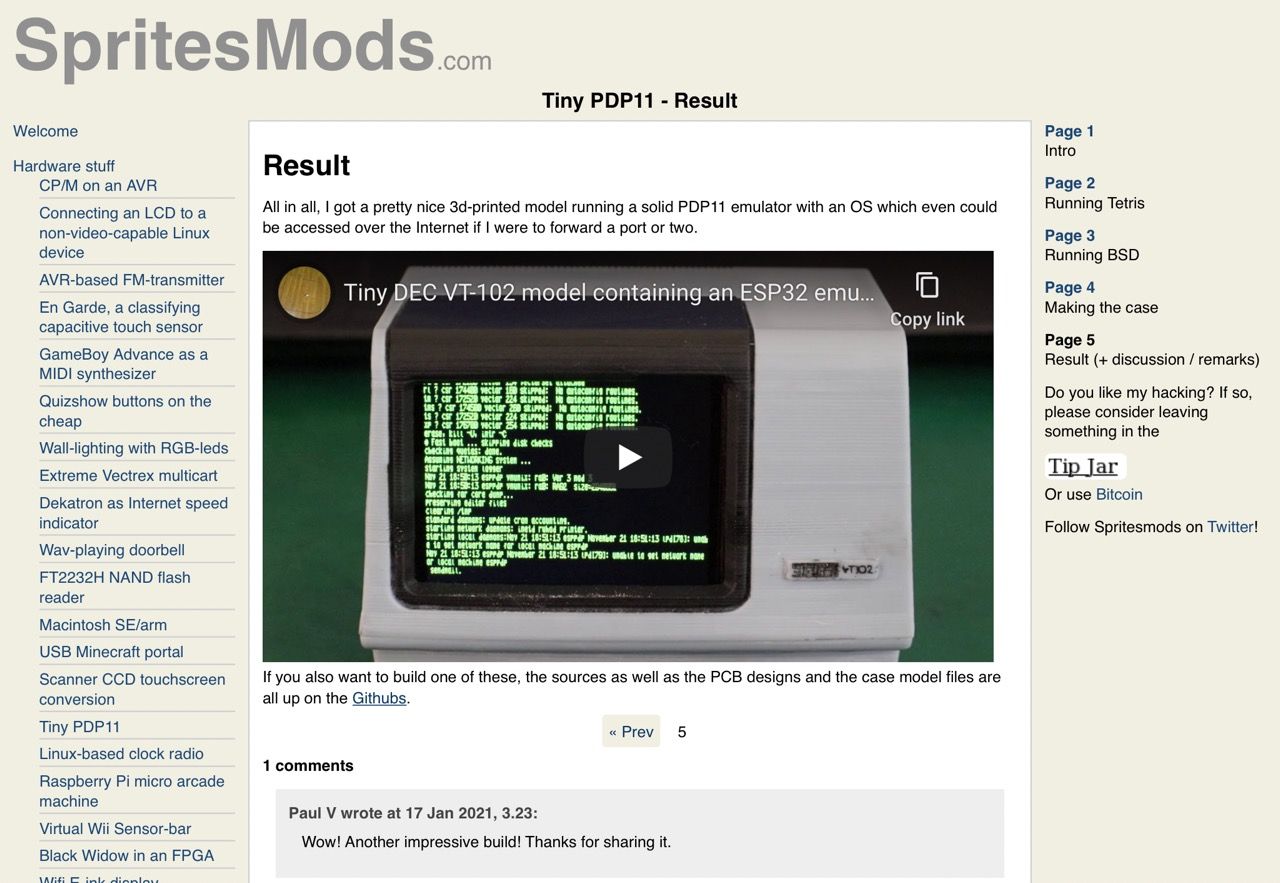 Simply amazing, considering it's emulating one of the most popular multi-user systems from the 1970s on the kind of MCU we use to manage things like smart plugs these days.
I love the mini VT100, the retro look and it running BSD, but the huge advancements we've made in computing power since then make for such an astronomical gap that it just boggles the mind to see this working today, not to mention the ingenuity required for the whole thing.
See also his utterly amazing Miniature Mac Plus, and mind that I'm linking to the last page because of the video – the first page is here.