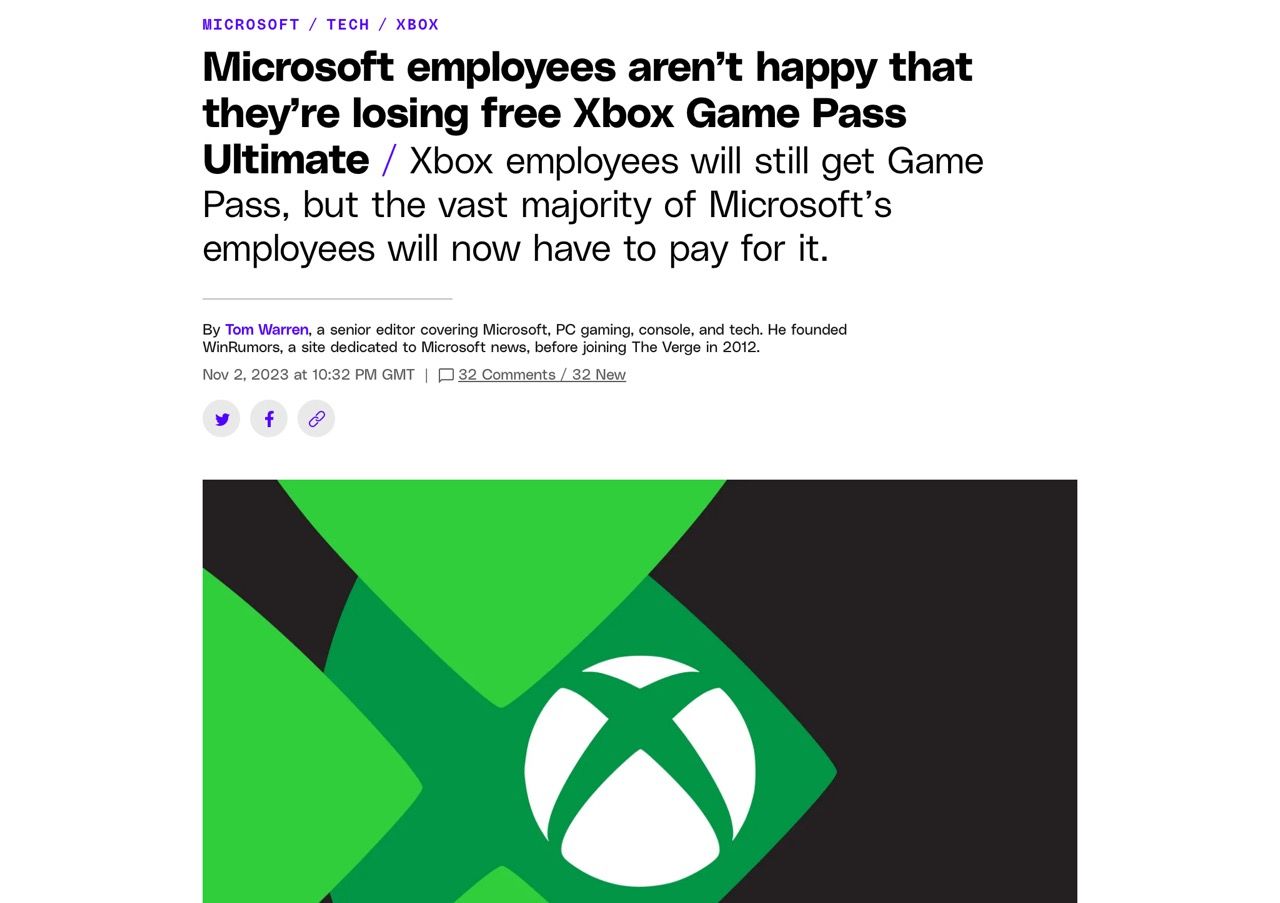 Well, I guess I'll be looking to sell my Xbox Series X around Christmas. Halo was fun but I never got round to finish it because I found the grind of the last few levels boring, Starfield wasn't my cup of tea and I only played it twice, and in between Celeste, Dead Cells and a few other lightweight games I can play on the Switch (or even the Mac), I haven't had that much use for the hardware itself other than occasionally trying new games–which, incidentally, I've been doing mostly via Game Streaming.
But I certainly don't do that enough to justify the full Ultimate subscription, and given the last year has made me spend a lot less on everything (I've been thriftier than usual since January), the decision isn't that hard to make.
Incidentally, it isn't the only employee perk that's been dropped recently, and, ironically, I don't even have access to employee discounts in Portugal (for whatever reason–like some of my colleagues, I've been paying for our family Office 365 subscription 100% out of pocket for years now), so… I guess it was a lot of fun while it lasted?
Update: This is not going to happen in 2024. Still, even though I wouldn't mind paying a discounted rate if I could actually get it here, I am going to check what I own on Steam and take a look at ChimeraOS, just in case…