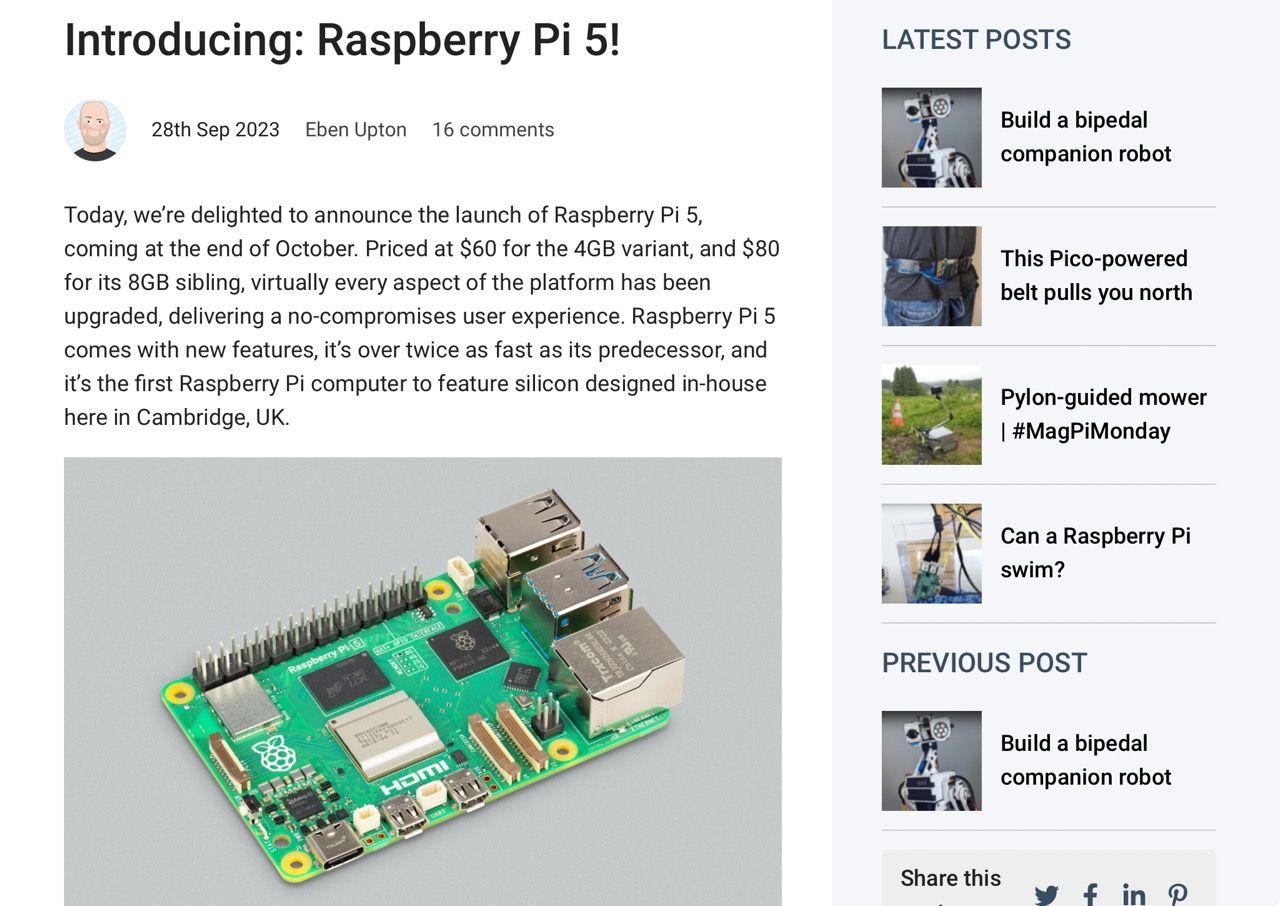 This is interesting, if a bit disappointing because there's still no built-in EMMC storage. Yes, PCIe support is awesome and there will be add-on boards, but…still, it would make it a lot more appealing to have something on the main board (also, the lack of USB-C display output makes it a bit of a hassle to use these days).
I have to wonder how their new silicon will compare to an RK3588 performance-wise, but the big advantages of the Raspberry Pi have always been software support and the sheer scale of their ecosystem, and I think that will be the deciding factor for most people.
I also suspect there will be a 16GB version in the future, so I'm a bit wary of pulling the trigger on the first batch of boards.
Update: Phoronix has benchmarks comparing it to an RK3588S, and it is pretty much equivalent across the board, with minor variations due to the Rockchip having 4 more A55 "little" cores that give it a slight edge on some benchmarks. They also have graphic benchmarks that show it as 4-6 times faster than the Pi 4 for some use cases. However, the Mali GPUs in Rockchip CPUs enjoy more widespread support, so using one for anything graphically intensive might depend on when VideoCore VII support actually ships for your preferred distro. I might get one for toying with the GPU, although I'm also wary of having to put up with a tiny (likely noisy) fan…