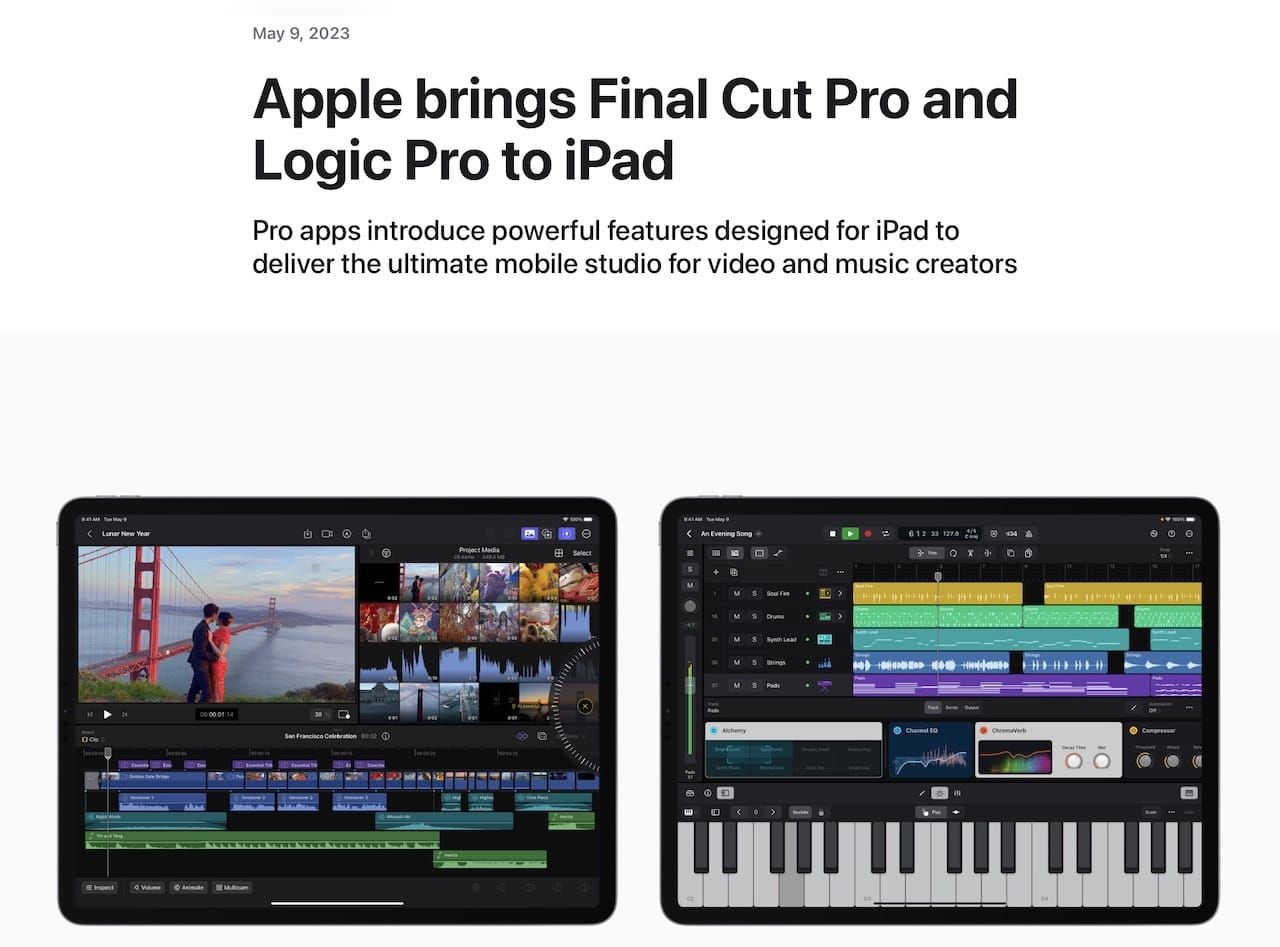 I have been waiting for this for years now, and was starting to get worried that they would skip M1 chips, but no:
Final Cut Pro is compatible with M1 chip iPad models or later, and Logic Pro will be available on A12 Bionic chip iPad models or later. Final Cut Pro for iPad and Logic Pro for iPad require iPadOS 16.4.
The real stinker, though (especially for Mac users like me who paid for the full versions), is that Apple has turned these into subscriptions:
Starting Tuesday, May 23, Final Cut Pro and Logic Pro for iPad will each be available on the App Store for $4.99 (US) per month or $49 (US) per year with a one-month free trial.
Well, gee, thanks, but I think it's going to be no, thanks–at least for now.