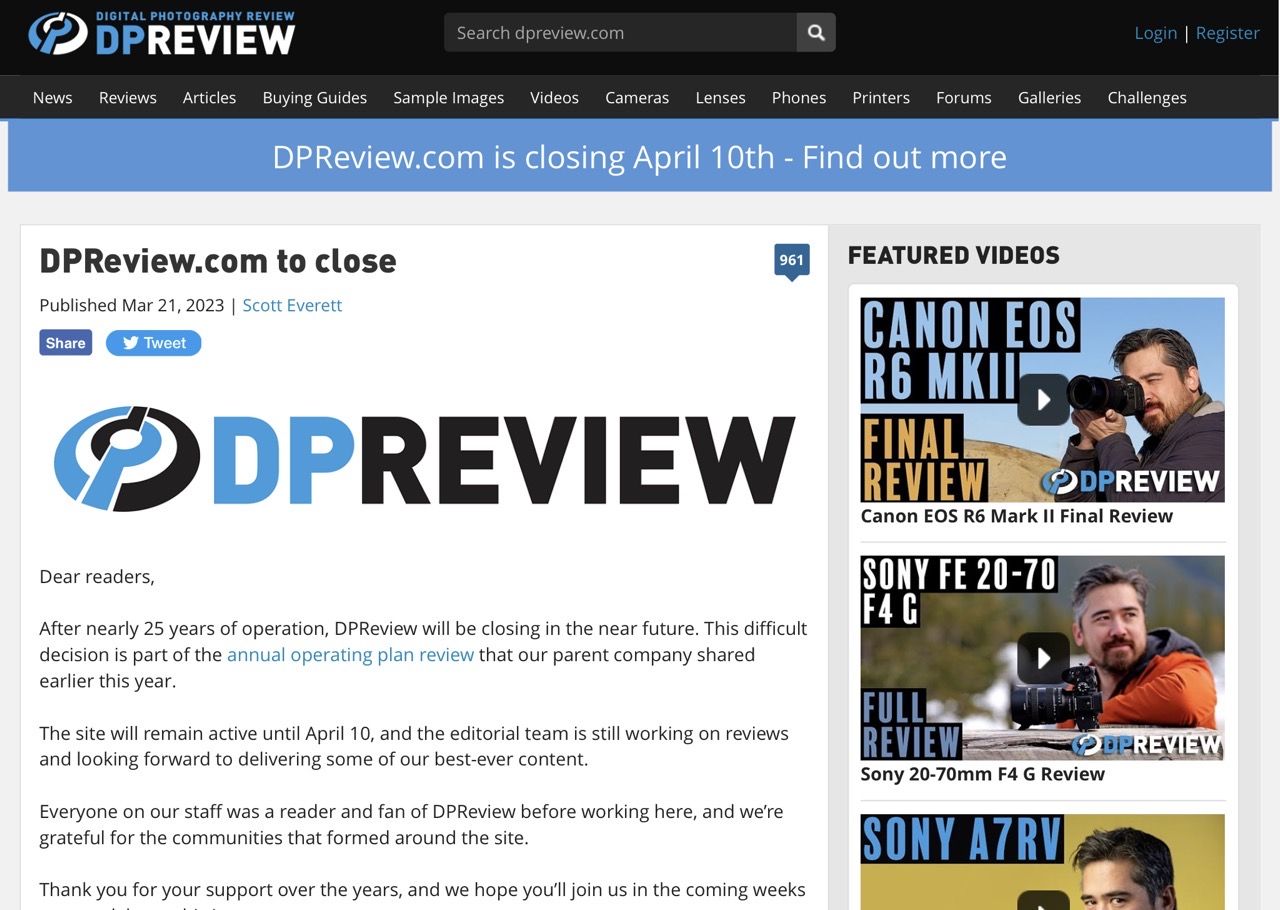 This is kind of insane considering that I have been reading their reviews since… forever, and that they are sitting on a treasure trove of extremely professional, highly detailed camera reviews–not to mention that they are the site people refer to regarding camera equipment.
Then again, even though I still have the one aging DSLR and a couple of pocket cameras that are actually sitting on my desk right now, and that I take with me whenever I know a smartphone won't cut it (like events, or places where I know I'll need a decent optical zoom and finer control), smartphones have indeed completely taken over the mass market.
But I don't think "proper" photography is dead to the point where shuttering the site makes sense.
Update: Apparently two of the lead reviewers are moving to PetaPixel. Which is OK, I guess.