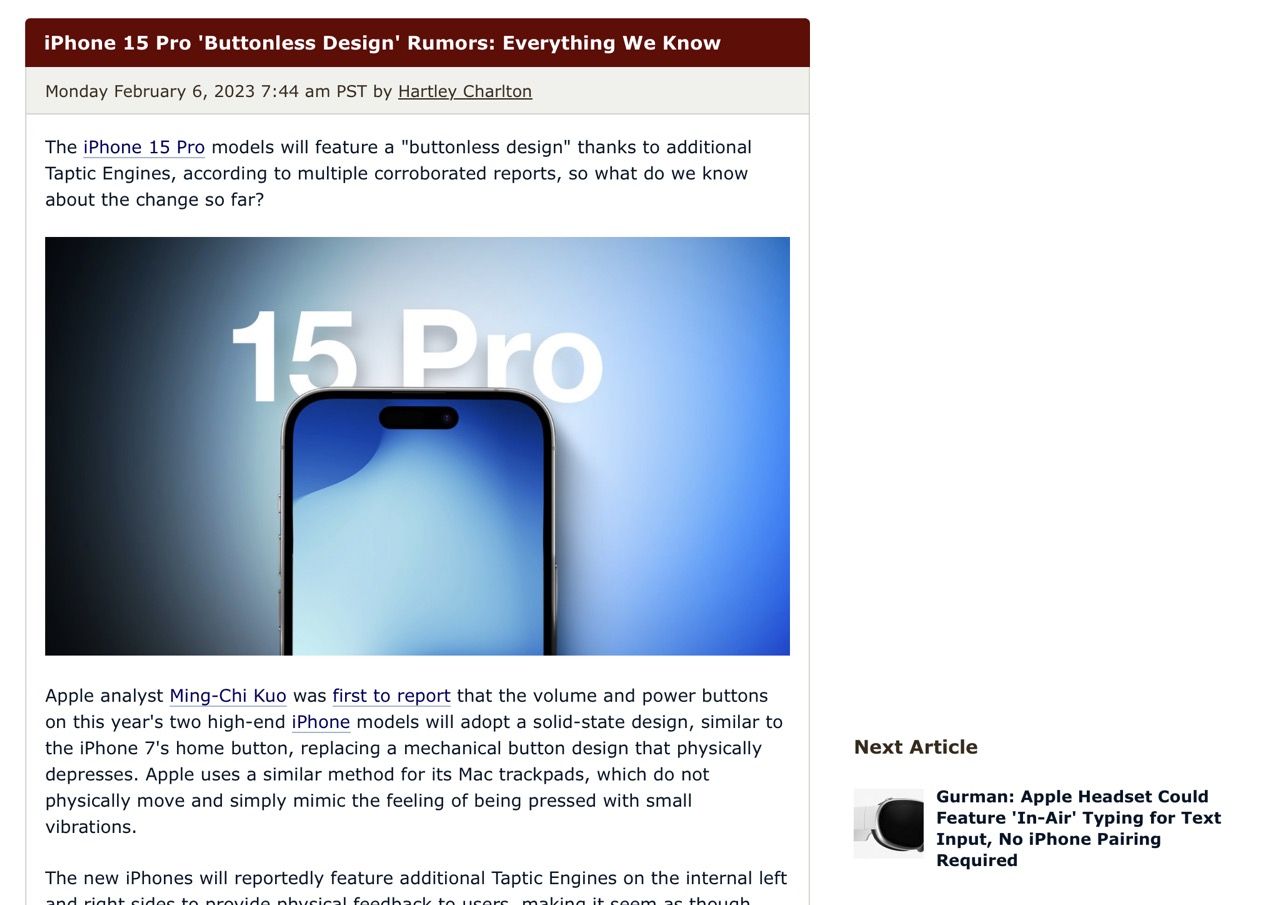 I've been keeping tabs on this rumor because I intend to finally upgrade my phone this year (so I can move to USB-C, at least), and removing physical buttons altogether strikes me as a gloriously stupid (sorry, courageous) thing to do, especially given that people regularly use gloves, cases, etc. – not to mention the need to trigger emergency modes or resetting the phone occasionally, since it isn't as if Apple software has improved to the point I can call it 100% reliable.
(I also have taptic response disabled everywhere, including on the Mac, since I am one of those people for whom it does nothing–I can tell the fake trackpad/phone vibration is subtly off from a real click/tap and find it annoying.)
Given the choice, I will likely pick the best model that still has physical buttons. Given no choice, I will wait another year (if possible, given my iPhone's battery is starting to degrade) to see just how reliable these things will turn out to be in practice.
All told, I think bringing back Touch ID (in a button or in a dedicated zone under the display) would have been a better investment of engineering resources, but Apple seems to be determined to ship seamless, eternally sealed pocket monoliths by 2030, so I won't even mention the concept of replaceable batteries.
Oh, wait, I just did.