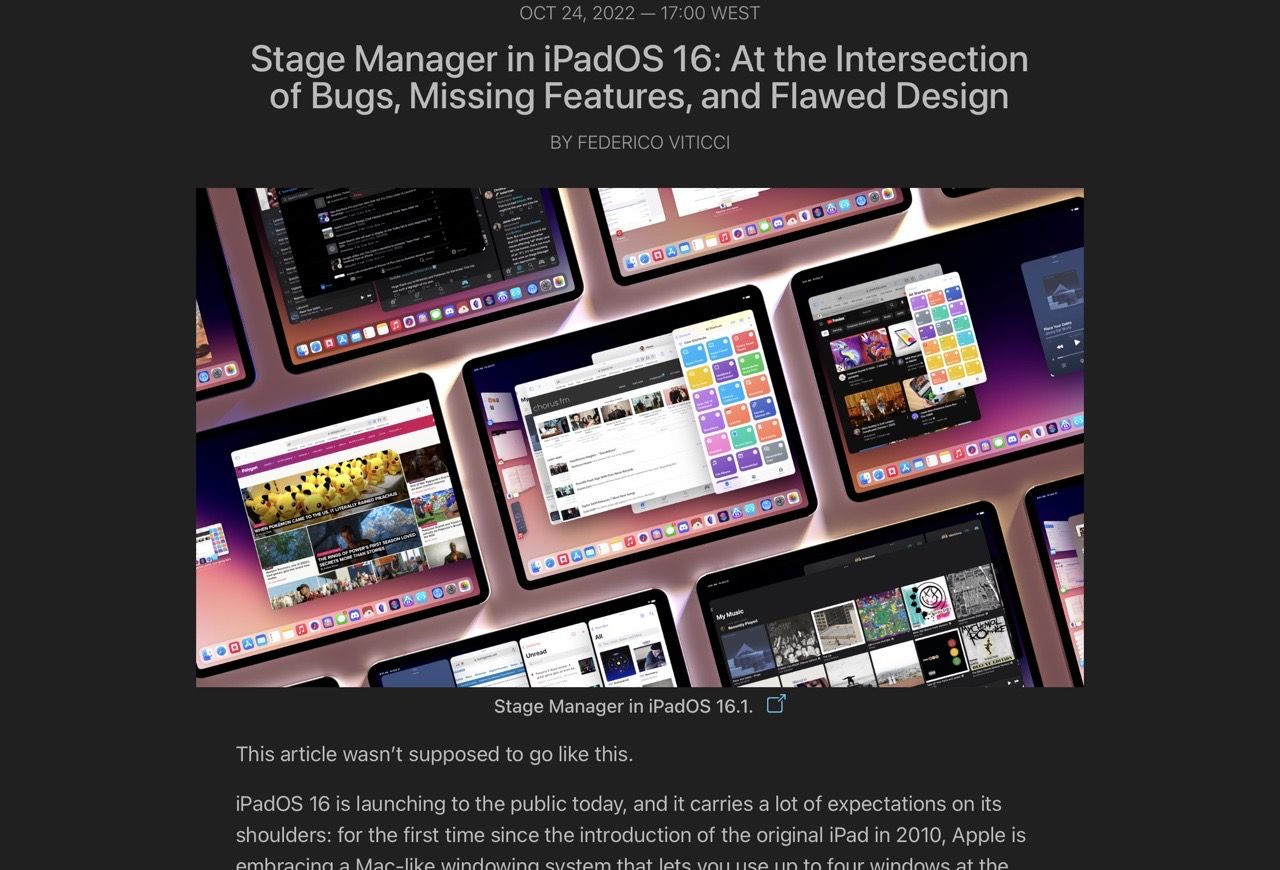 Federico makes a number of good points about Stage Manager, and although I have exactly zero interest in using it on a Mac, I do share his view that it is just nice to have it on the iPad1.
I have been trying it out for a couple of hours and although it is clearly somewhere between half baked and awkward (and yes, it's already blown up on me, from random keyboard failures to full-on Springoard reloads), Stage Manager is already pretty useful to people like me, especially with both a-Shell and the new Blink update (provided you do the sane thing and use tmux in case iOS wipes your sessions).
The workspace management is definitely an acquired taste–I simply hid the workspace strip, and keep wishing the whole thing worked like regular macOS desktops. Some system keybindings for arranging windows would be great, but I can't wait to have this working in an external display.
I also have a nagging, sinking feeling that proper external display support would be the kind of feature the modern Apple would want to defer for the M2 iPads–that way they could nickel and dime us for the privilege of finally using an iPad with a monitor in a sensible way.
But I hope that won't be true, and am still somewhat amazed that we've come a long, long way. Twelve years later, and I can finally use an iPad without it feeling like a bigger iPod Touch.
---
And I find it simply hilarious that Instagram now works properly under Stage Manager… ↩︎