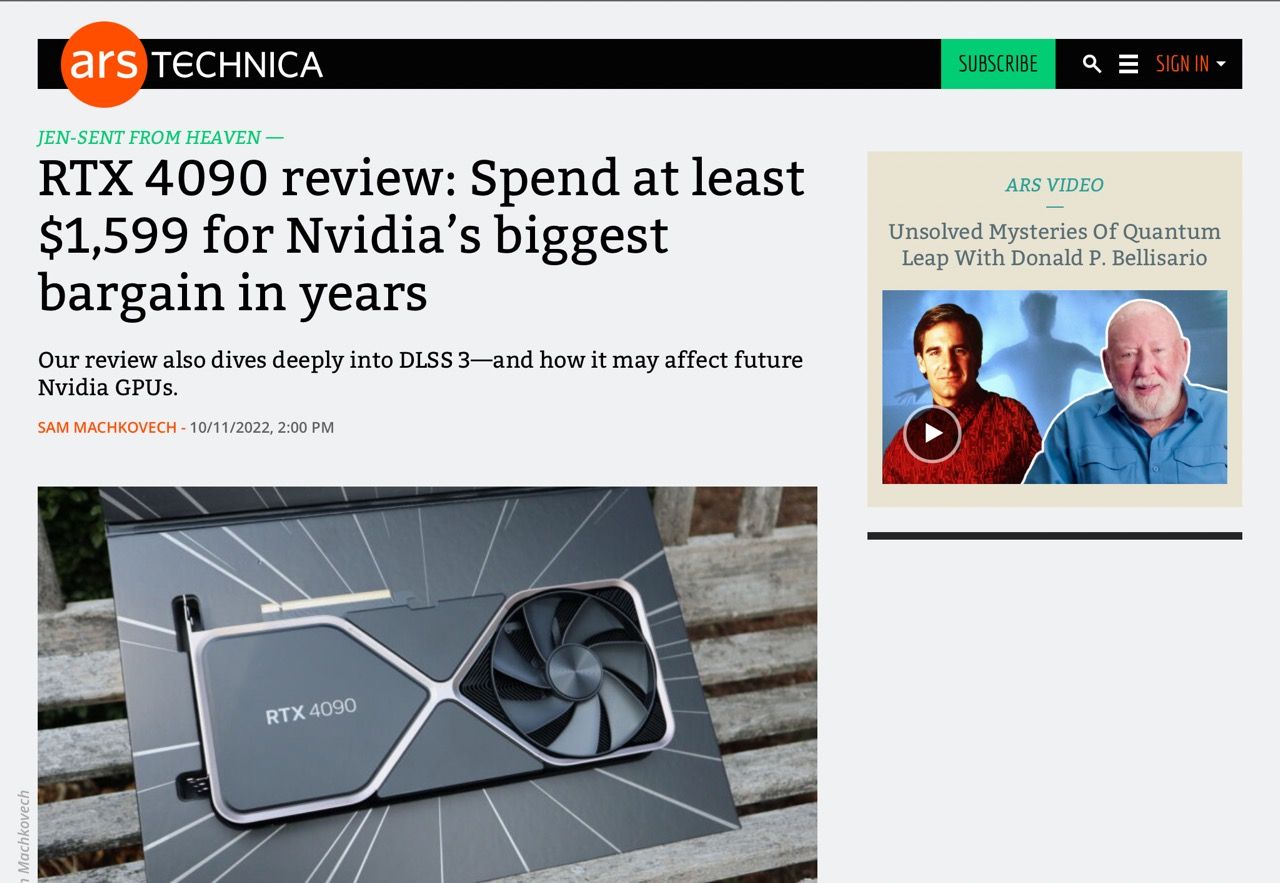 This thing is a beast both price-wise and size-wise.
Although the morality of jamming a three-slot GPU that takes 450W of power into a desktop machine is dubious in a time of energy constraints, the sheer amount of raw performance it delivers is… sobering.
And then there's the insane price (and requirements that may require entirely new cases and PSUs). I've been keeping tabs on the GPU market during the crypto madness and we're long overdue more affordable GPUs, but this isn't it.
Alas, I'm not sure Intel or AMD are (or will be) in a position to drive costs down - and their support for ML is comparatively lacking…