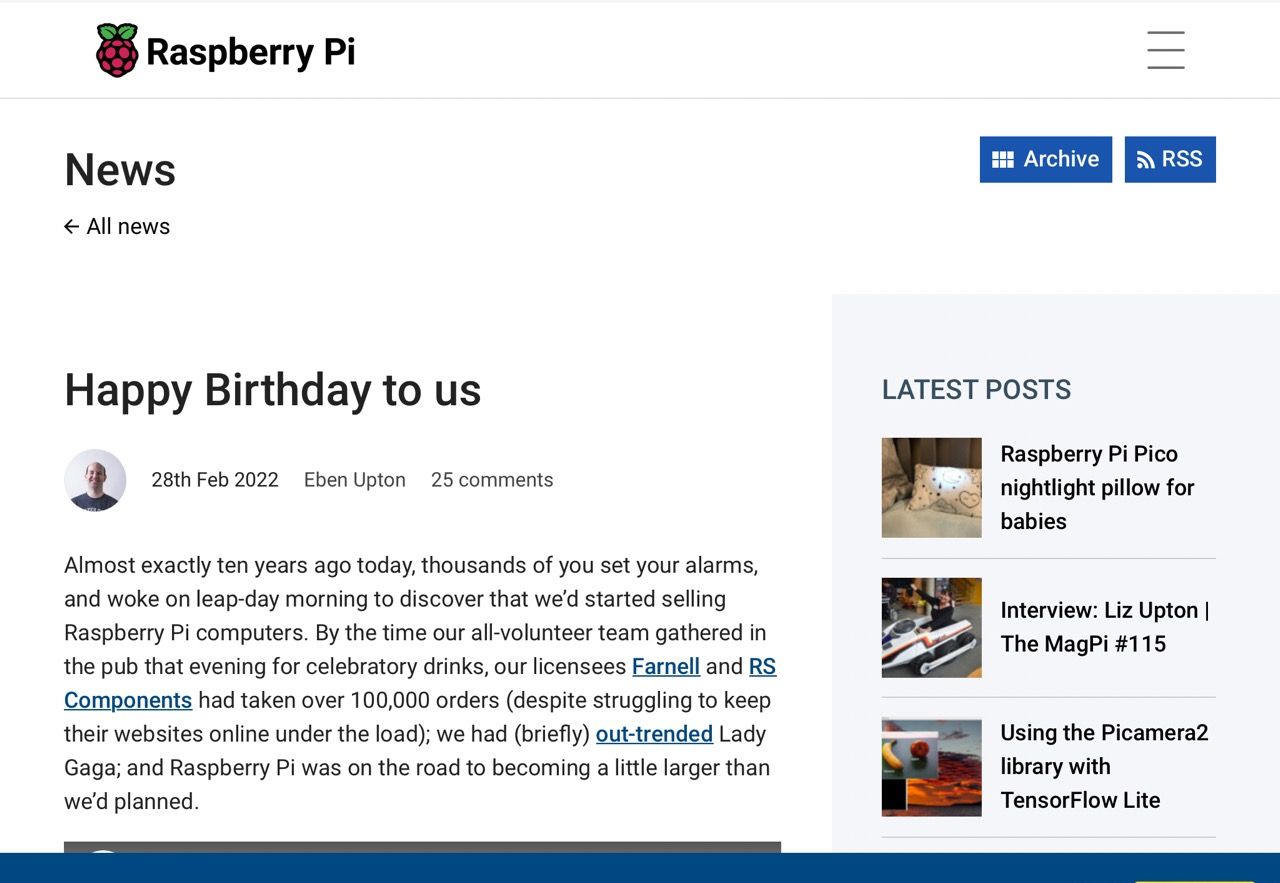 Something nice to take our minds off the world news. Hard to believe it's been ten years, and that in the meantime the Raspberry Pi has become a reference platform for thousands of hardware projects of various kinds, filling the gap between barebones MCUs and full-blown PCs and rekindling the "educational" computer concept that people like me fondly recall from the 1980s.
Even though the high-end models are essentially made of unobtanium these days thanks to supply chain constraints, I'm looking forward to eventually rebuilding my home cluster with 8GB Compute Modules – or anything else that Eben and the gang manage to get out the door by the time I get around to it.
Or… getting a Raspberry Pi 800. I would love to see something like that come out, but I suspect there just wouldn't be a way to build it at a sensible price point right now.