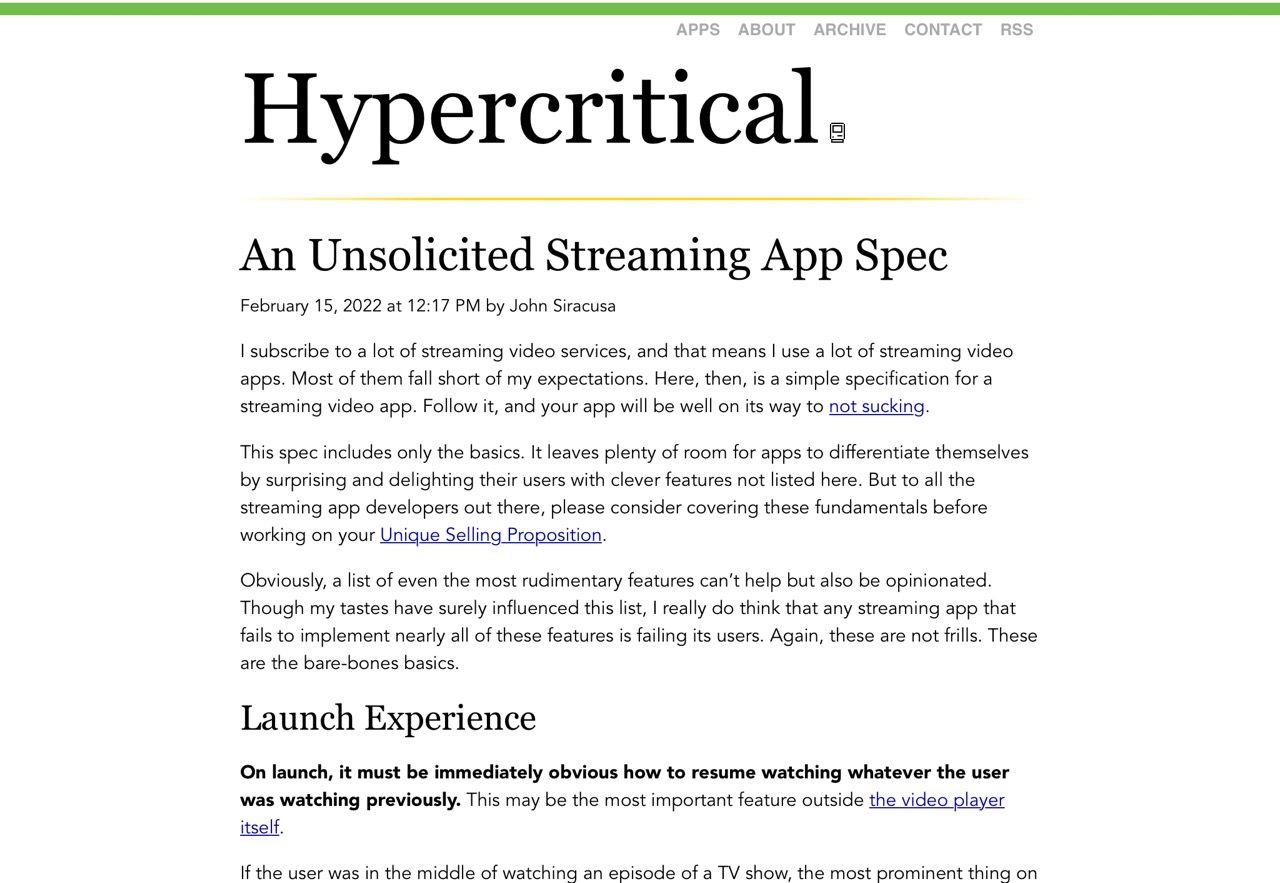 John nails it in his usual unswervingly methodical approach.
Having spent a few hours fiddling about with Android TV to replace one of our Mediaroom IPTV set-top boxes, I empathize and can say that telco TV providers also seem unable to get the basics down.
Although the Vodafone Portugal Android TV app does take me to the last channel I was watching when I launch it, it plays it in the background behind a "currently on" display that takes up the whole screen, and I have to do three clicks on the remote to make it go away.