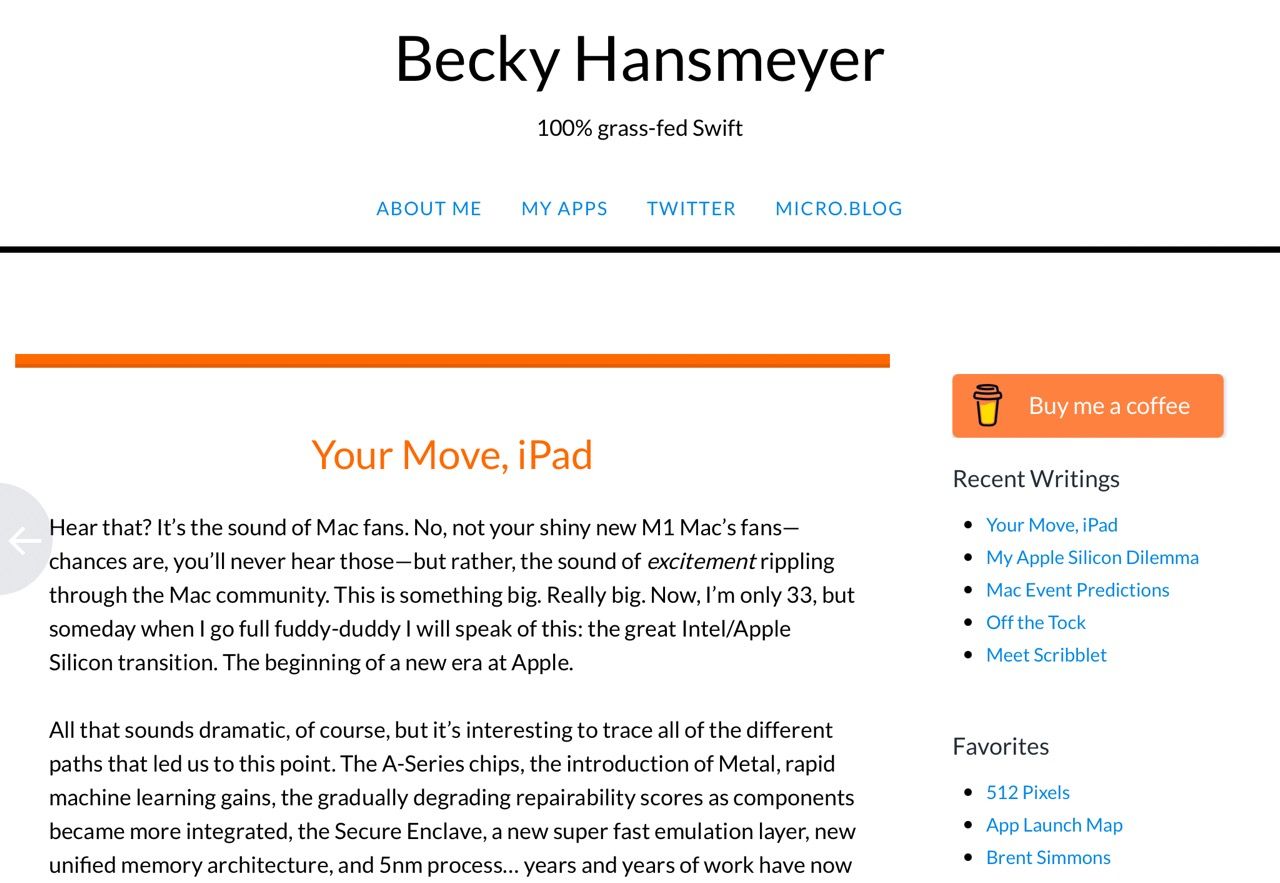 This is just too good not to link to. The M1 has made such a splash that people are stepping back from their favorite computing platforms and going "hey, wait, what if…" –including the iPad.
As an aside, so many people have written about the M1 already that I have decided to hold my peace until I actually get one, which will probably be for my kids next year. It's mind-blowing, tremendously impacting to the industry, etc., but also not an immediate concern for me.
And she's right in the sense that the iPad can do so much more–the iPad mini I'm typing this in has been my main personal computer for years, and the M1 (indirectly) demonstrates that the tablet form factor has so much untapped potential (even within its thermal and power constraints) that it could be better.
So much better.