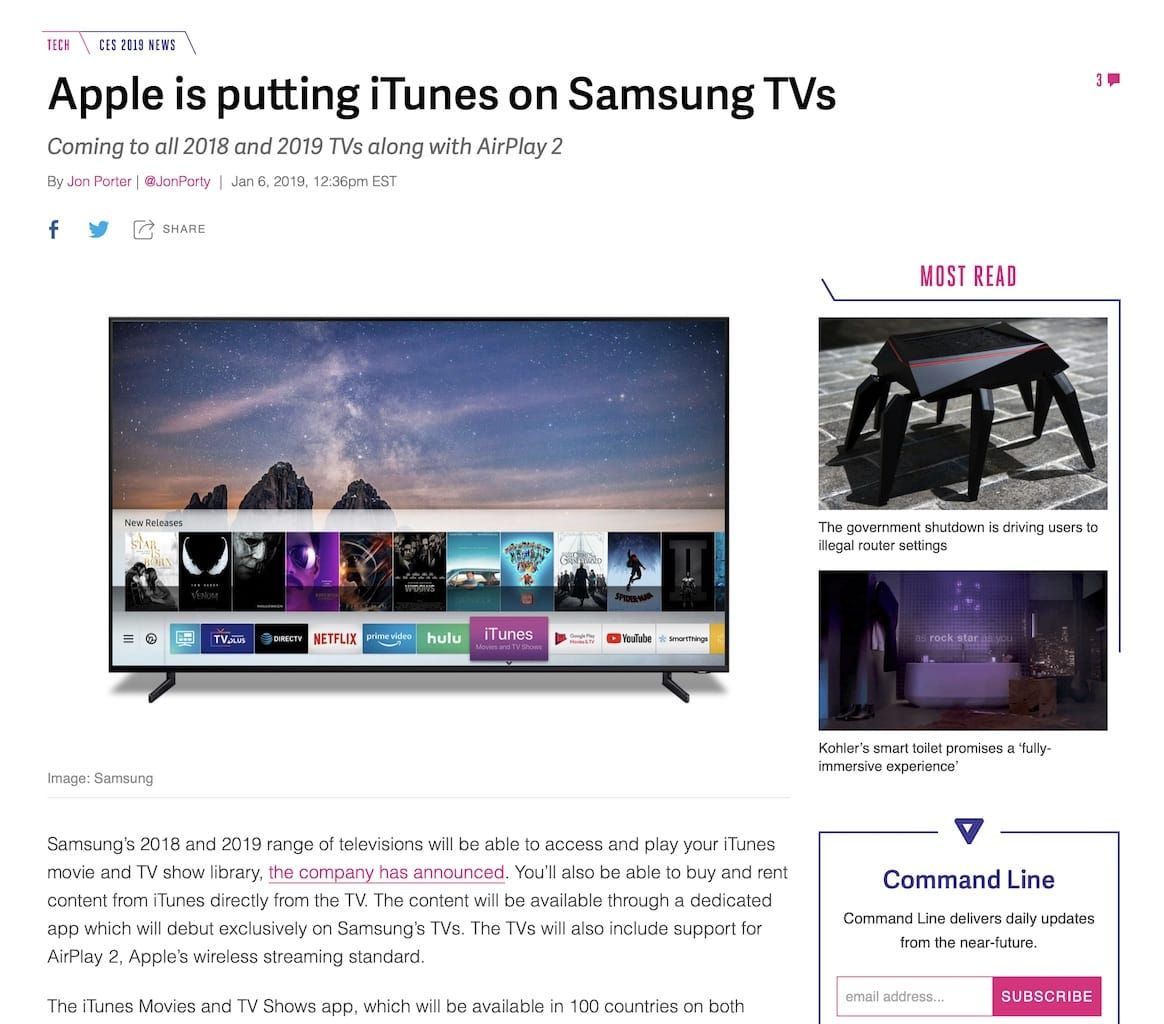 Cue the "hell freezing over" jokes.
This has obviously been in the making for a while, and I believe Apple now has substantial incentive to avoid Home Sharing-like degrees of frustration and get things to actually work.
But considering the competition (essentially Netflix on video and Spotify on music, against neither of which they have any relevant advantages), I have a feeling that this is too little, too late. They had their chance a few years back, bungled it, and these days they are left in the position of having to carve out a small share of an increasingly saturated market.