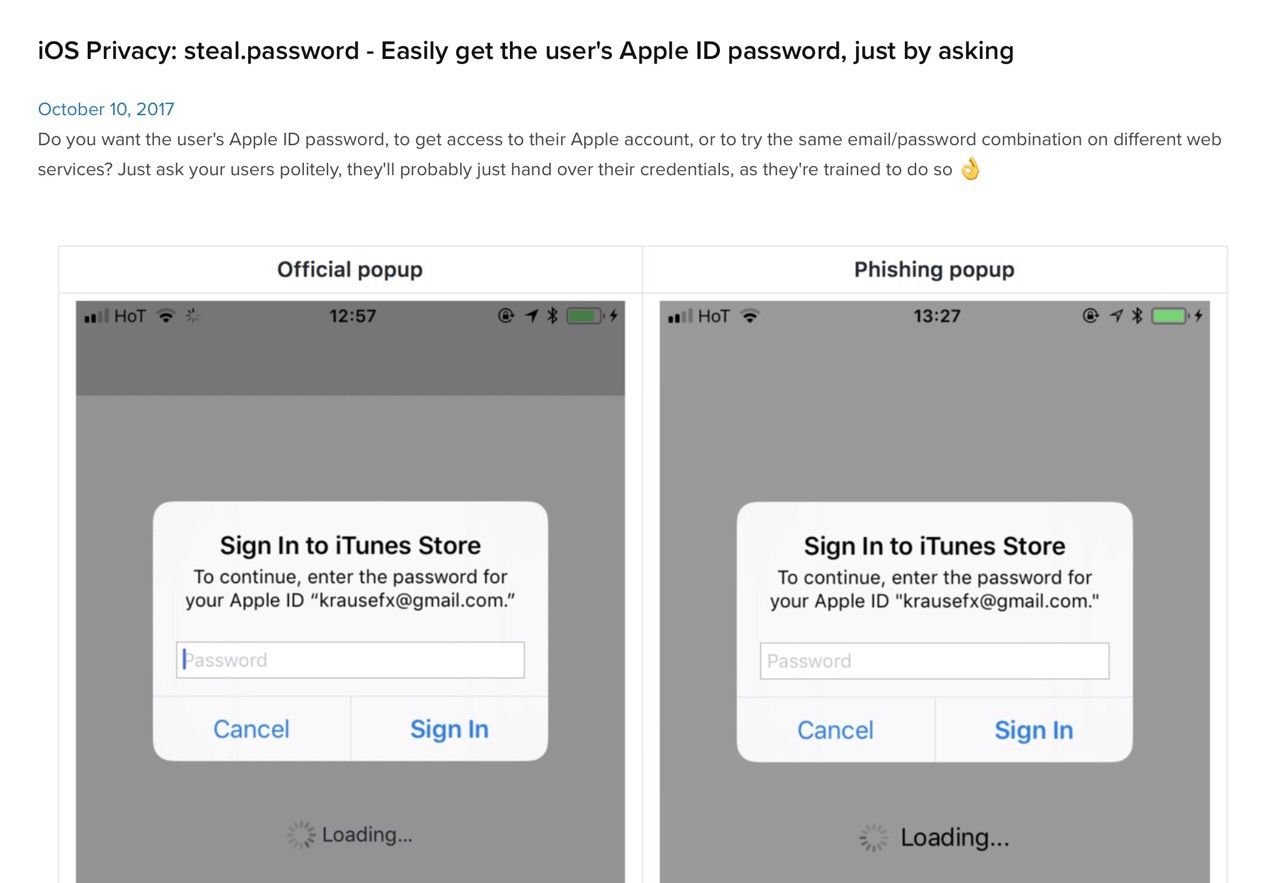 This has been nagging me for years, and I suspect my kids are going to run afoul of it any day now, even with curated access to games and apps.
I have no idea why Apple hasn't fixed the repetitive authentication prompt "glitch" in a more obviously "safe" way, like having the Settings app pop up a notification and taking the user to it (or the Store) to log in again.
The current behavior needs to go away, and has been a latent security risk for years because it fosters lousy, repetitive habits in unsuspecting users.