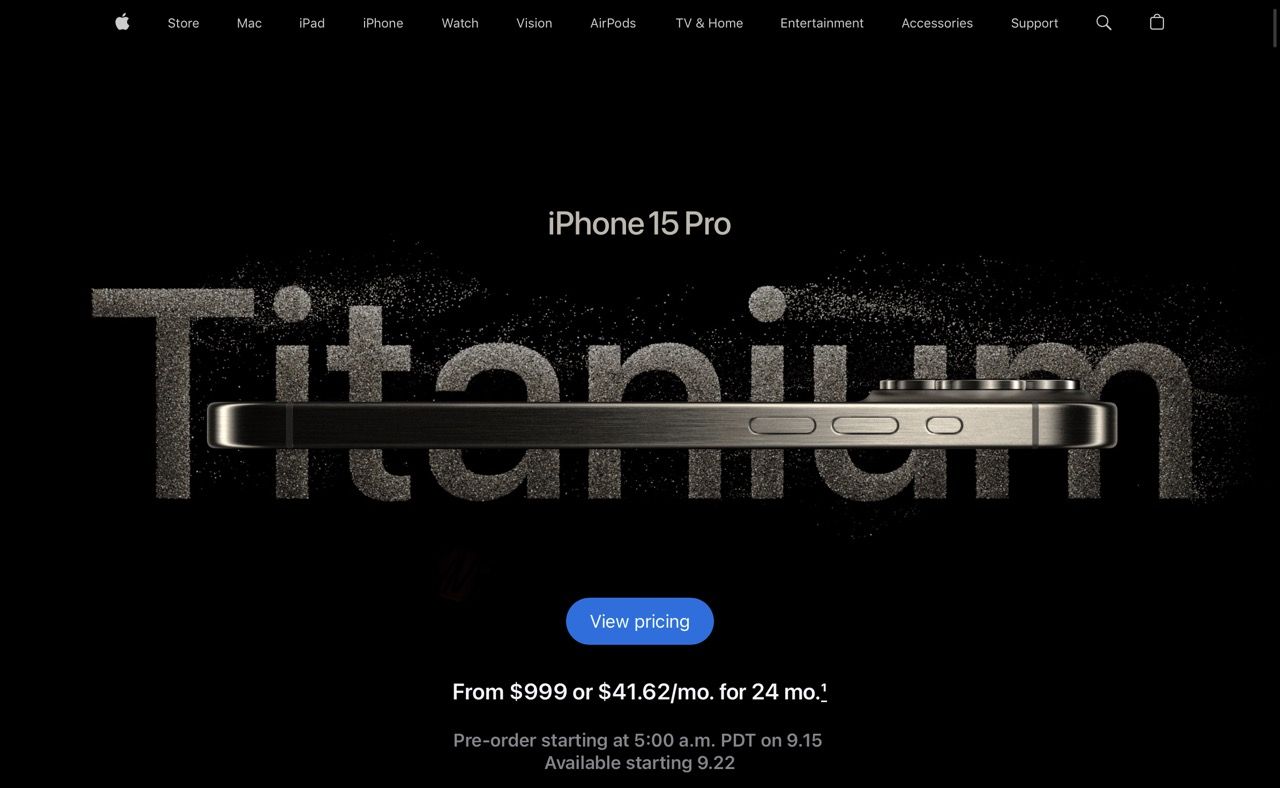 Well, the iPhone 15 (especially the Pro) looks nice.
And so does the Series 9 watch, even though the new gesture support Apple is highlighting is clearly an extension of the Accessibility feature that has been shipping for a while, with the added benefit of a few years of training data to be able to detect motion intents (it's cool, but like everything else, it's an incremental improvement, even if it's framed as being enabled by the Neural Engine).
The rest of the pre-recorded keynote was… Well, both samey and different. Let's just call it a mix of feel-good, sunny side up and cringey that you'd expect from the company that made a success out of Ted Lasso (no spoilers here).