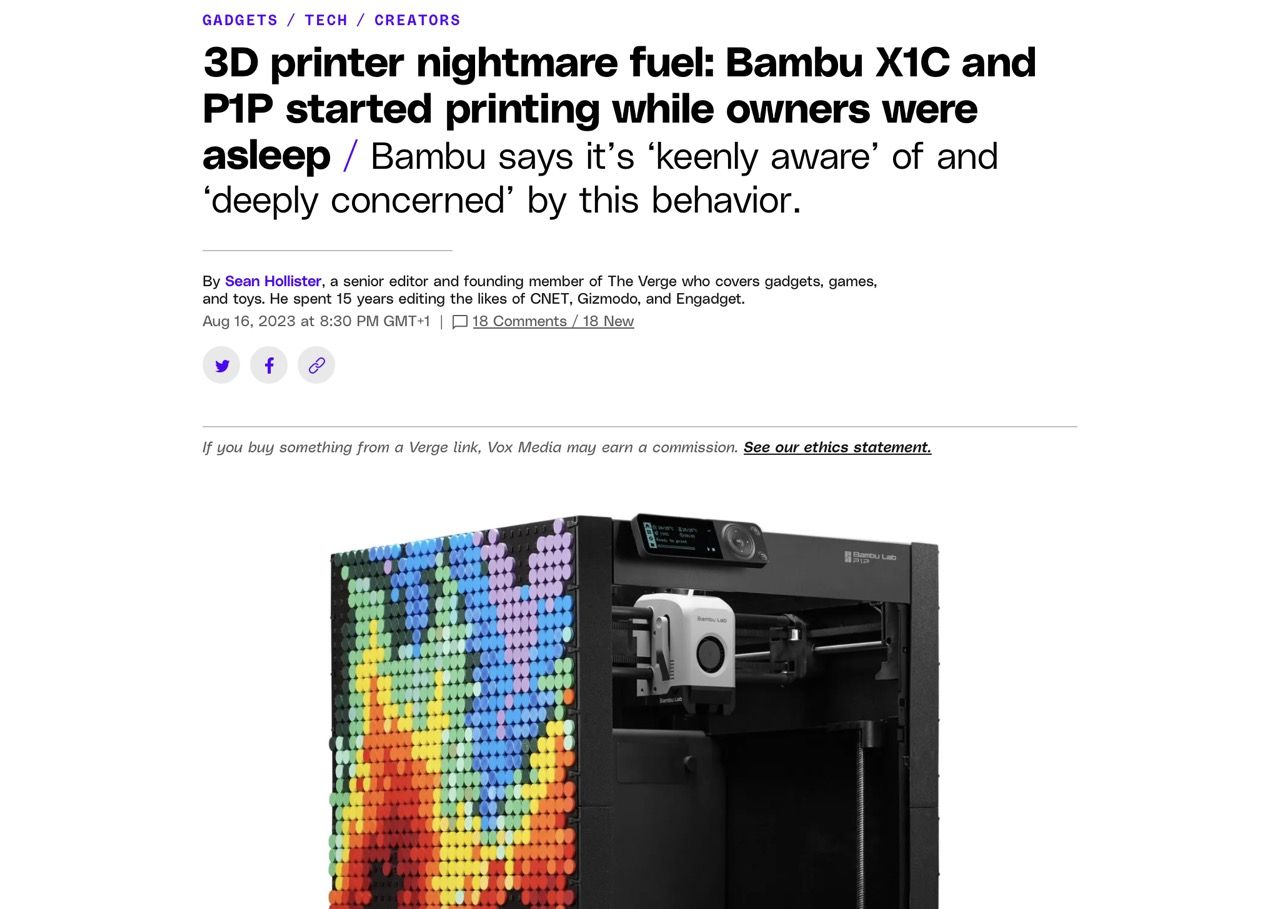 I've been eyeing the Bambu printers with envy (they have pretty much upended the 3D printing scene with their excellent, great bang for the buck hardware and fast quality printing), but one thing that put me off (besides a few proprietary aspects) was that they simply did not support LAN printing, which I thought was utterly ludicrous–your print jobs literally had to go to their cloud service and back again.
Well, now we have another IoT/cloud horror story that is entirely the fault of misguided product design and lack of consideration for various software failure modes.
Other brands like Creality are already infamous for the shadiness of some of their cloud services (which they use as upselling slipways), but this is the first time we see… material effects of bad product design and excessive reliance on poorly thought out cloud services.
And don't get me started on how some manufacturers are "supporting" Open Source software like Klipper…