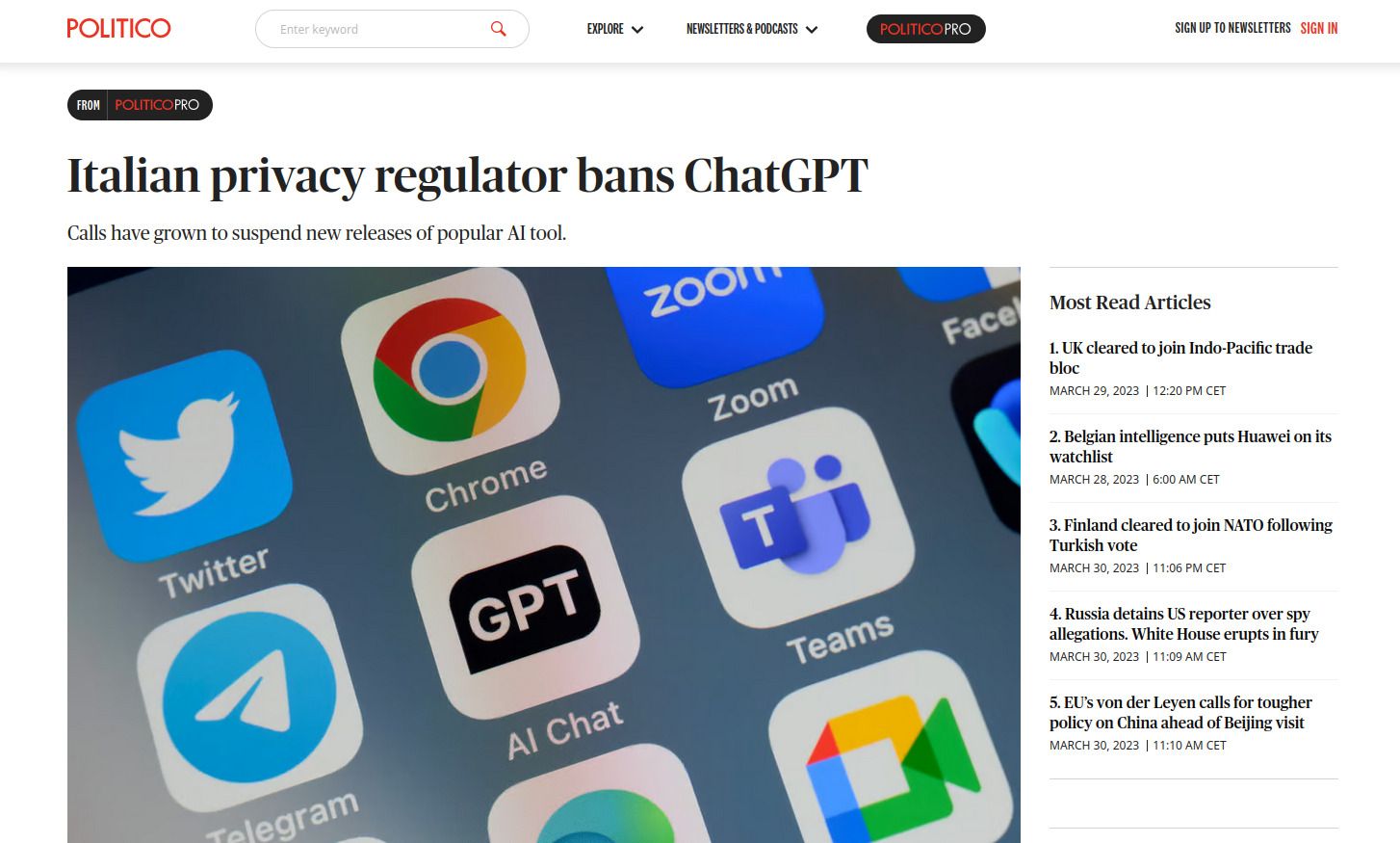 I was betting on the French or the Germans to make the first move. But this is hardly surprising, and only the tip of the iceberg as far as AI regulation discussions are going.
Right now there are some pretty active academic and political discussions that make the Open Letter look like a highschool petition, and I expect LLMs might well turn out to be this generation's tech munitions.
In retrospect, I should have written more about this.