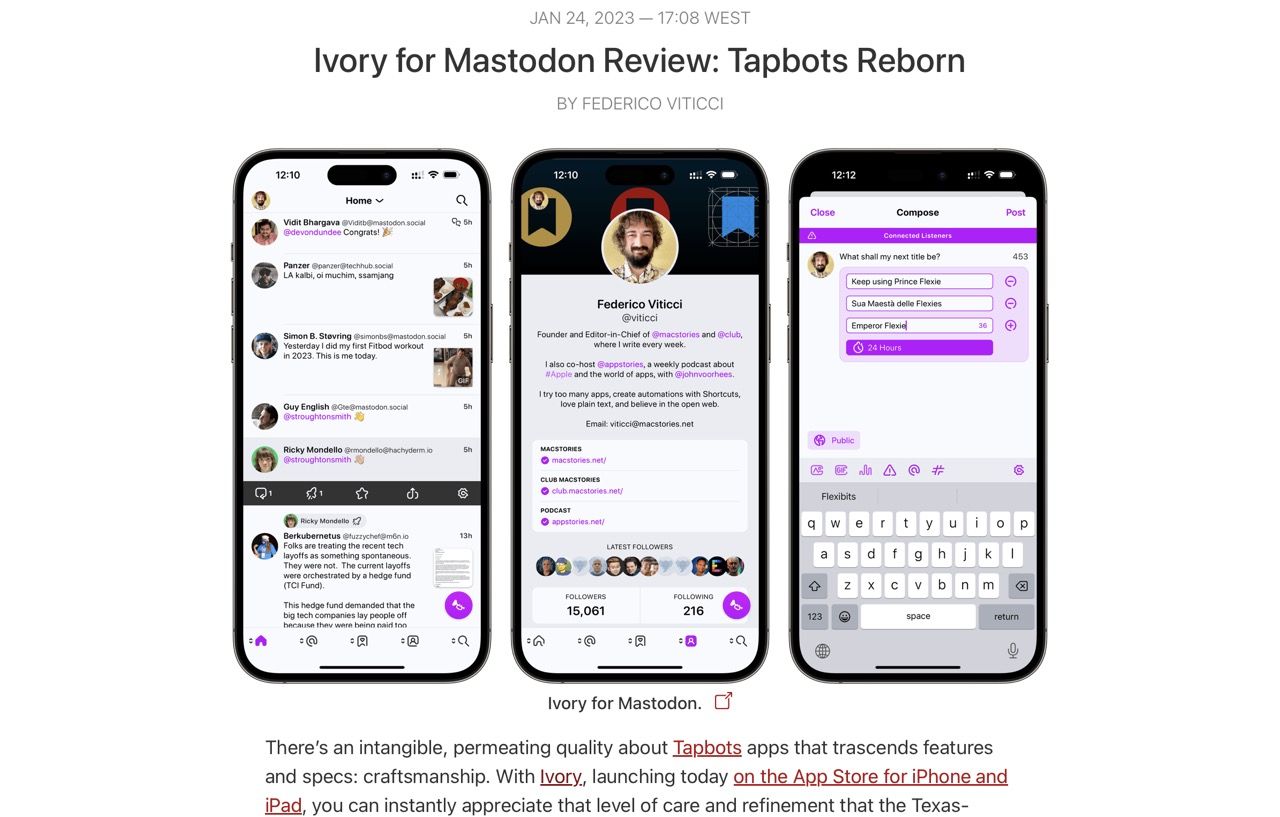 I managed to miss all of the beta slots, but Ivory is, overall, the best iOS client I've used yet–with caveats stemming from my habits.
Right now I'm missing:
More affordances regarding lists (can't set a list as my default timeline)
Some form of notification summary/grouping (I don't think each boost or favorite really needs its own row)
A column view on the iPad (there's a side panel, but it isn't the same thing).
I also had a few minor issues:
I couldn't… share links easily? The app doesn't appear in at the top of the share sheet, but Open in Ivory opens the built-in browser, and then you have to share the link again to get a compose window. Real weird.
I couldn't set the font size as small as I wanted on the iPad.
Some things pop up with exaggerated motion (switching to bookmarks, for instance).
Had to turn off all the cutesy sounds. It should be a syncable preference, one of my devices is still chirping someplace in the house.
Had to squint at some of the icons to figure them out (the sharing one was definitely not obvious to me).
Doesn't work with Takahē (sort of to be expected).
Doesn't let you rename accounts (I have three accounts with the same name and avatar…).
The pluses, though, are great. Having the timeline position sync across all my devices is delightful. Definitely setting a gold standard here, so… Well done, Tapbots!