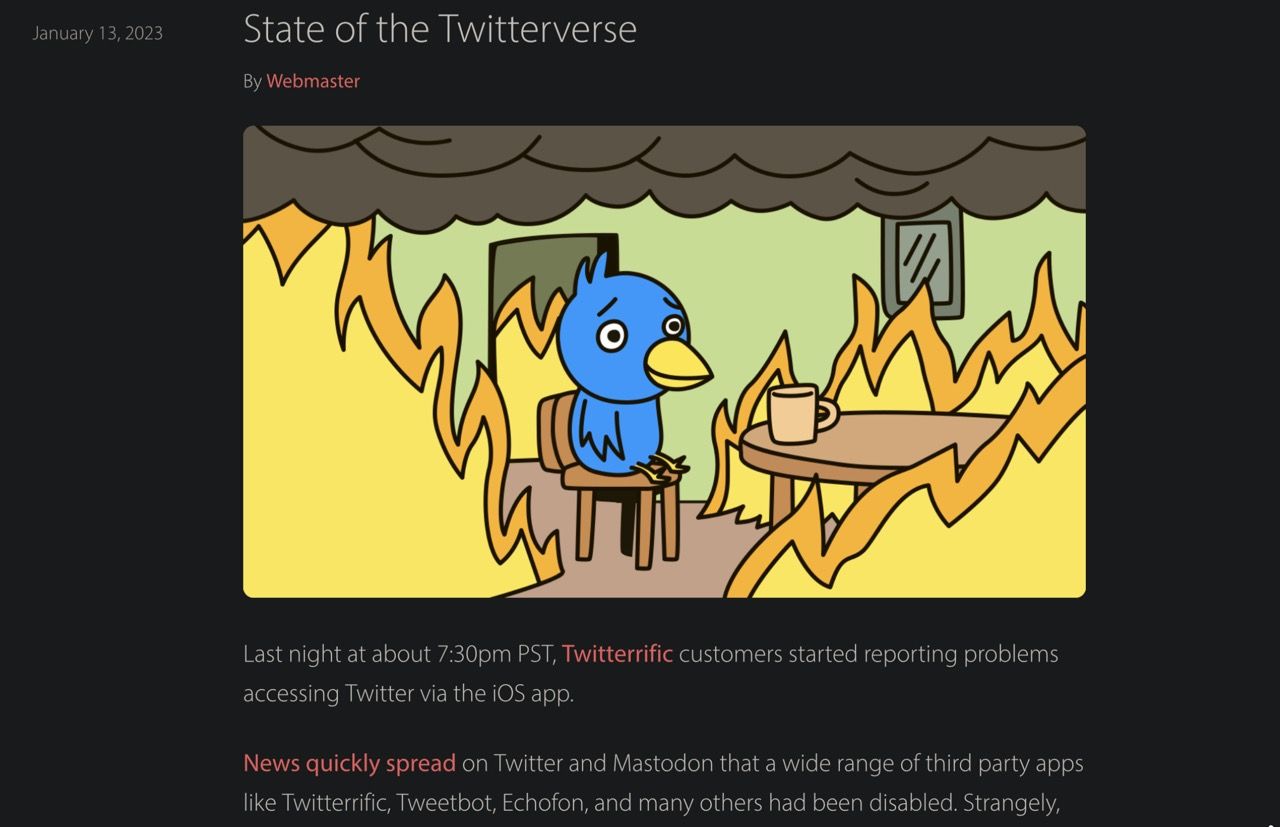 I decided long ago (for better or for worse) to stick to the first-party Twitter app because I really thought it wouldn't get any worse (ha!) but it's been really annoying to keep jumping through hoops to go back to the chronological view, and I completely get that many people would prefer a crud-free, more polished experience (also, not being in the US the ads I see are very different).
But what Twitter is doing goes way beyond negligence and borders on abuse of dominant position (even though it is their network and they're not a utility, etc). API downtime would prevent third-party clients from logging in, but deregistering them from user accounts cannot be an availability issue–they removed the application keys, period.
I don't expect anything good to come of this, and even if the situation is resolved I suspect many people will finally understand Twitter is not to be trusted. Mastodon may have its problems (including arbitrary banning by ultra-sensitive, overly political server admins), but nothing anywhere as vicious as this.
I stand by my predictions for 2023 (which never took this scenario into consideration): Twitter is now visibly evil.
Update: They are now claiming to have blocked those applications for violating API rules, which is complete and utter bullshit, and added a new clause explicitly banning third-party clients. Yep, evil.