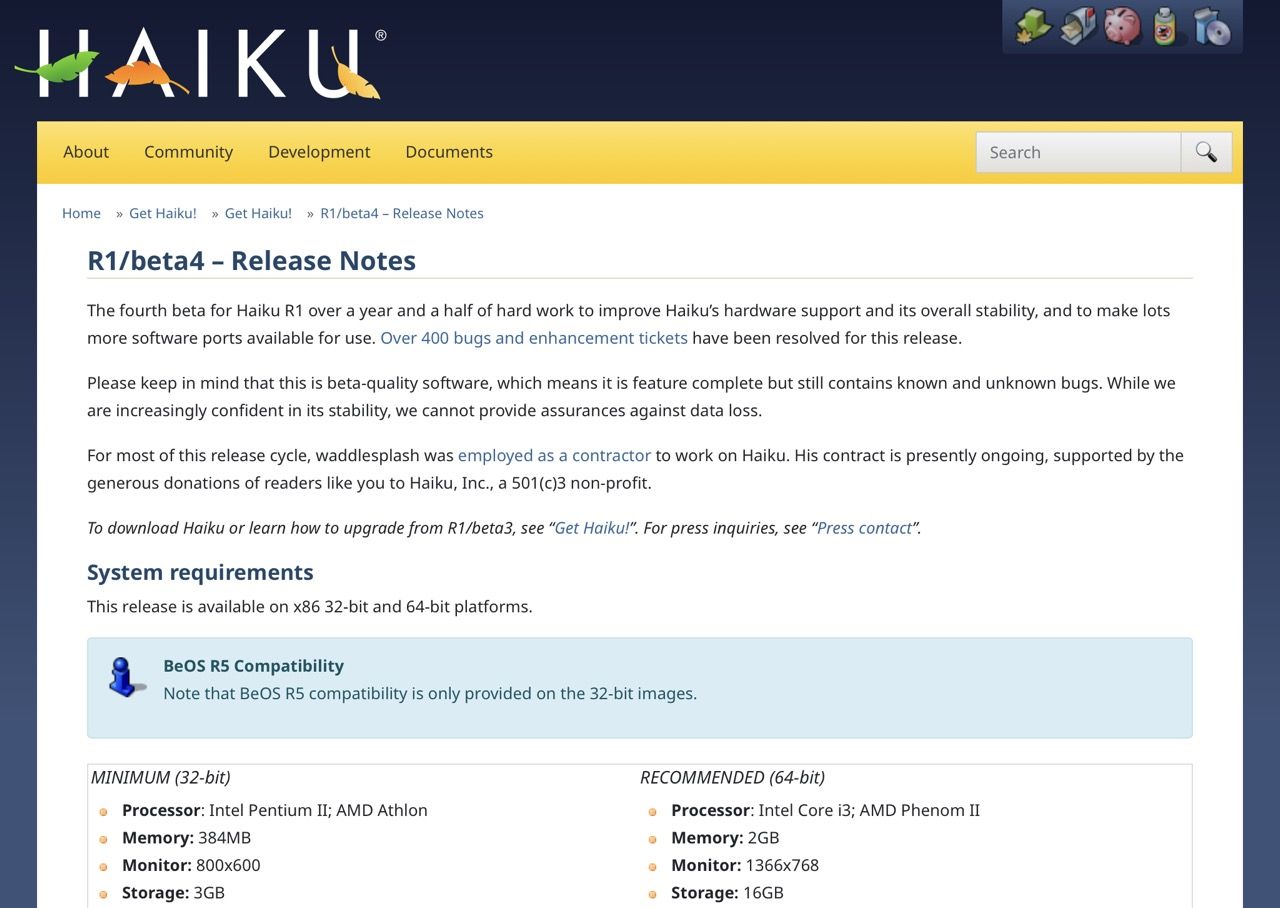 Nice to see HaikuOS making progress, although I couldn't get Beta 4 to actually boot on my test laptop.
I did manage to get a VM going and the browser is indeed markedly improved, so some day I might consider it as a daily driver for some legacy gear–or, hopefully, ARM devices (where I still think it makes a lot more sense these days).
I also had some hopes for the WINE port, but, alas, it couldn't run any of the stuff I wanted… yet.