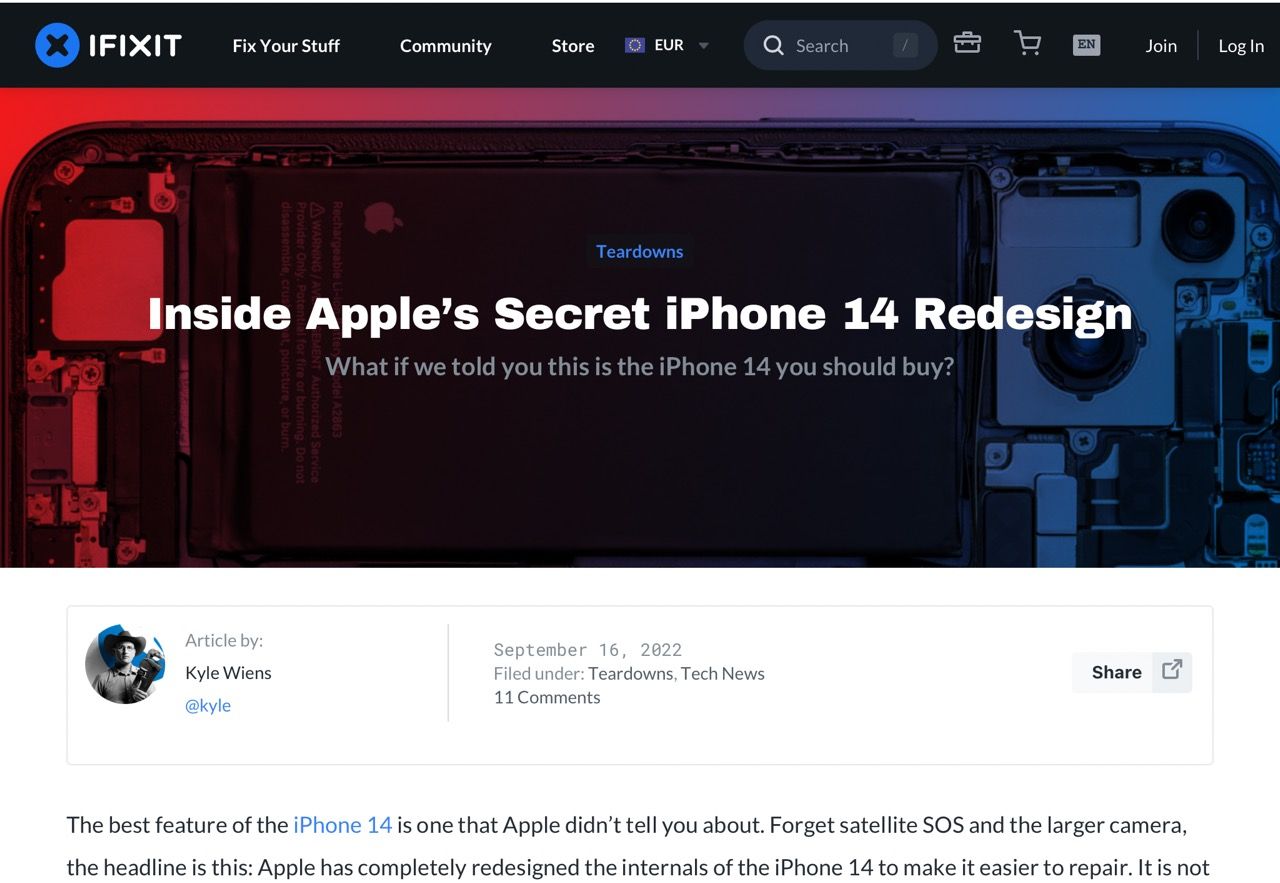 This is very, very good. In short, the internals were completely redesigned to make it easy to repair from both the front and the back, which puts an end to almost a decade of nearly inscrutable hardware assemblies.
I love it. It completely flips the usual narrative of right to repair on its head, and puts the ball squarely on its competitors' camp.
And am going to love it even more next year when it comes with an USB-C port.