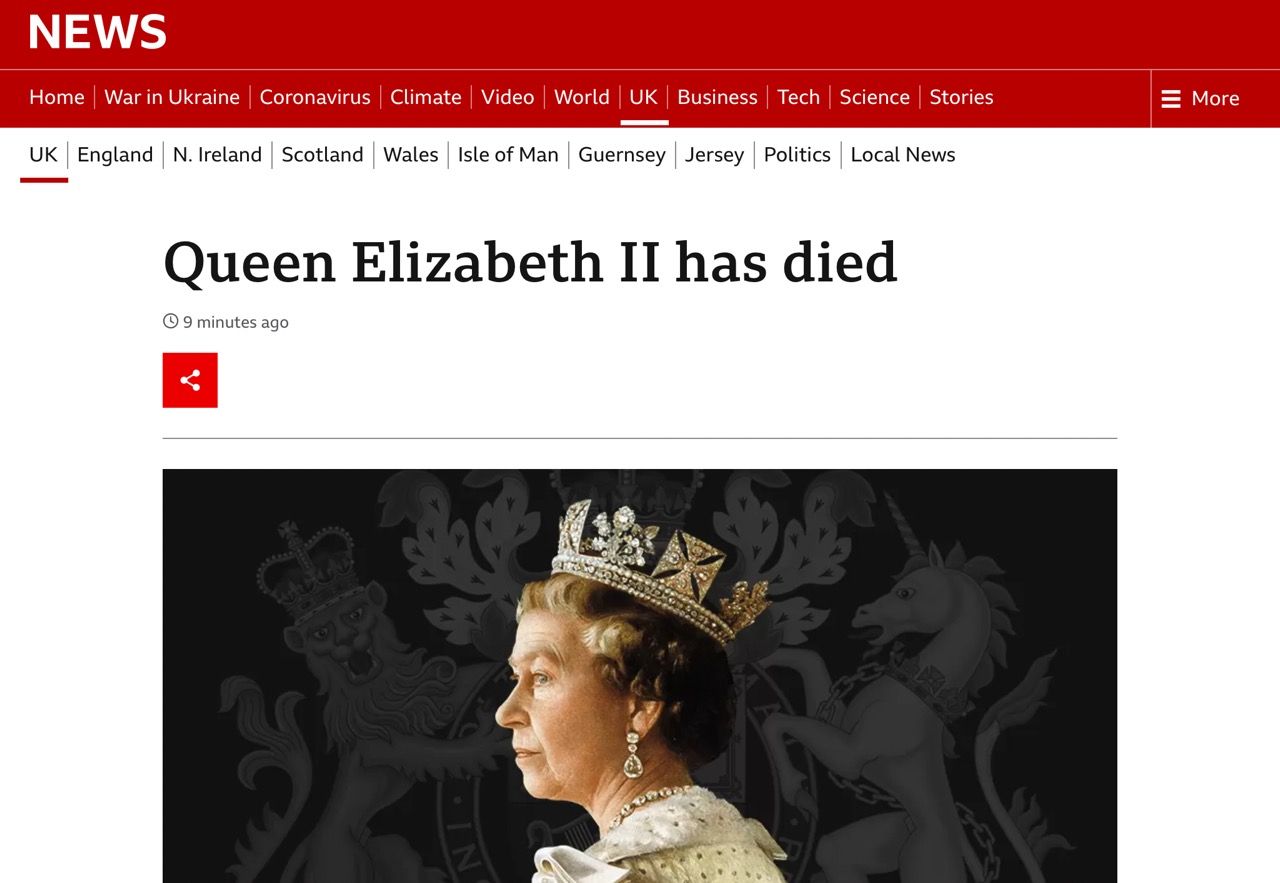 She reigned from WWII to today, and had 15 Prime Ministers, of which Winston Churchill was the first.
If there was one head of state who embodied the ability to withstand the turmoil of change that spanned both XX and XXIst centuries, she was it – and, by all accounts, she was also a remarkable human being with a keen sense of humor.
God Save the Queen one last time.