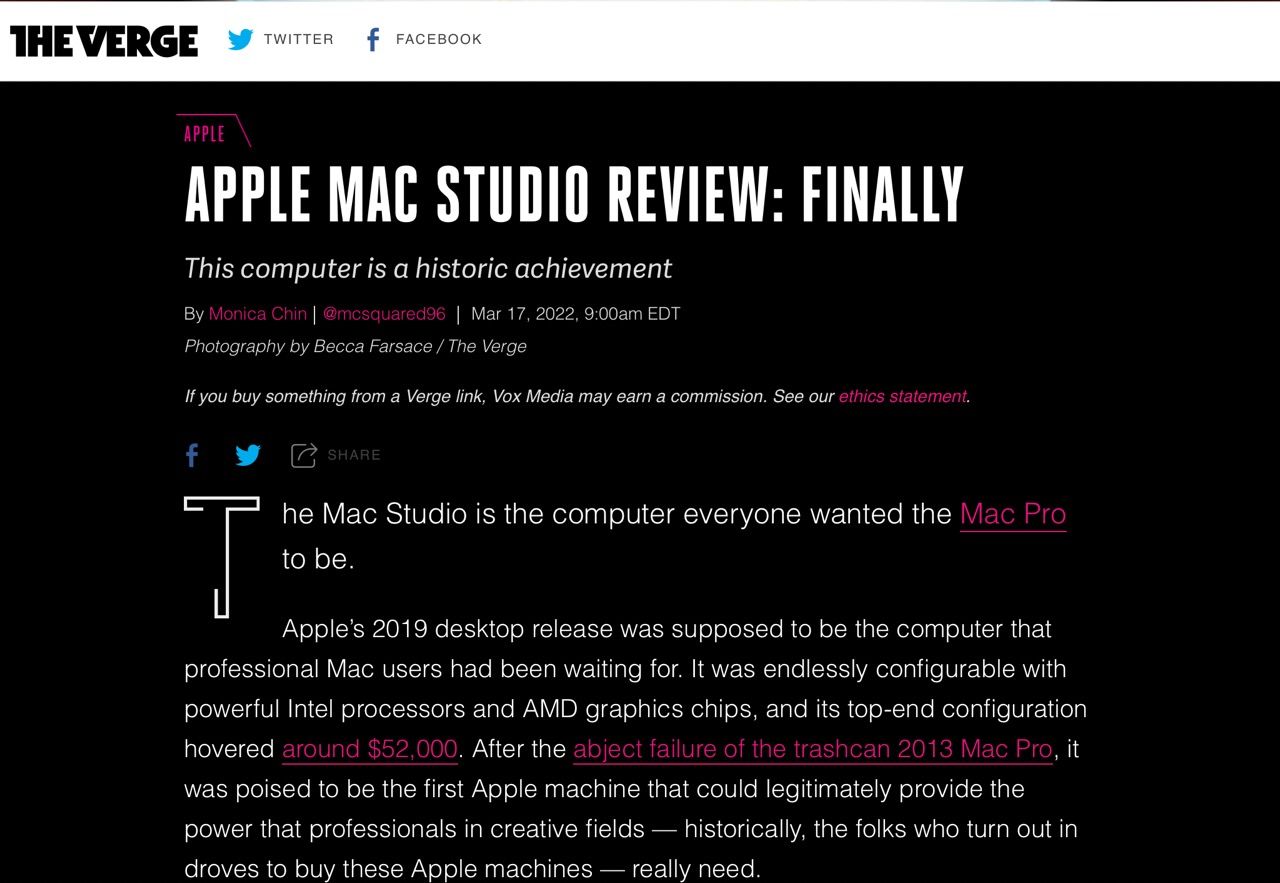 The video is a trifle better than the text, but be sure to go through both, although you'll probably want to wait for Anandtech or someone similar for more systematic, detailed benchmarking.
I'm not surprised Apple's NVIDIA comparison doesn't pan out (gaming workloads are deeply optimized for specific stacks, so DirectX on NVIDIA may use completely different approaches to Metal on M1, and Geekbench may simply not be the right way to measure it), but…
2x linear scaling when moving creative workloads from the Max to the Ultra?
That means the UltraFusion fabric has very little (practical) overhead between the two sub-dies, which is amazing in and by itself.
A nice to have for sure, but a "love to have" as well for anyone who can make good use of it.
Update: In the meantime, The Verge updated their GPU "benchmark" chart to highlight the resolutions they ran Shadow Of The Tomb Raider at, and the figures now make a lot more sense (but the wrong chart is still being mis-quoted everywhere, and many people don't get that the game is from 2018 and not fully native either…).