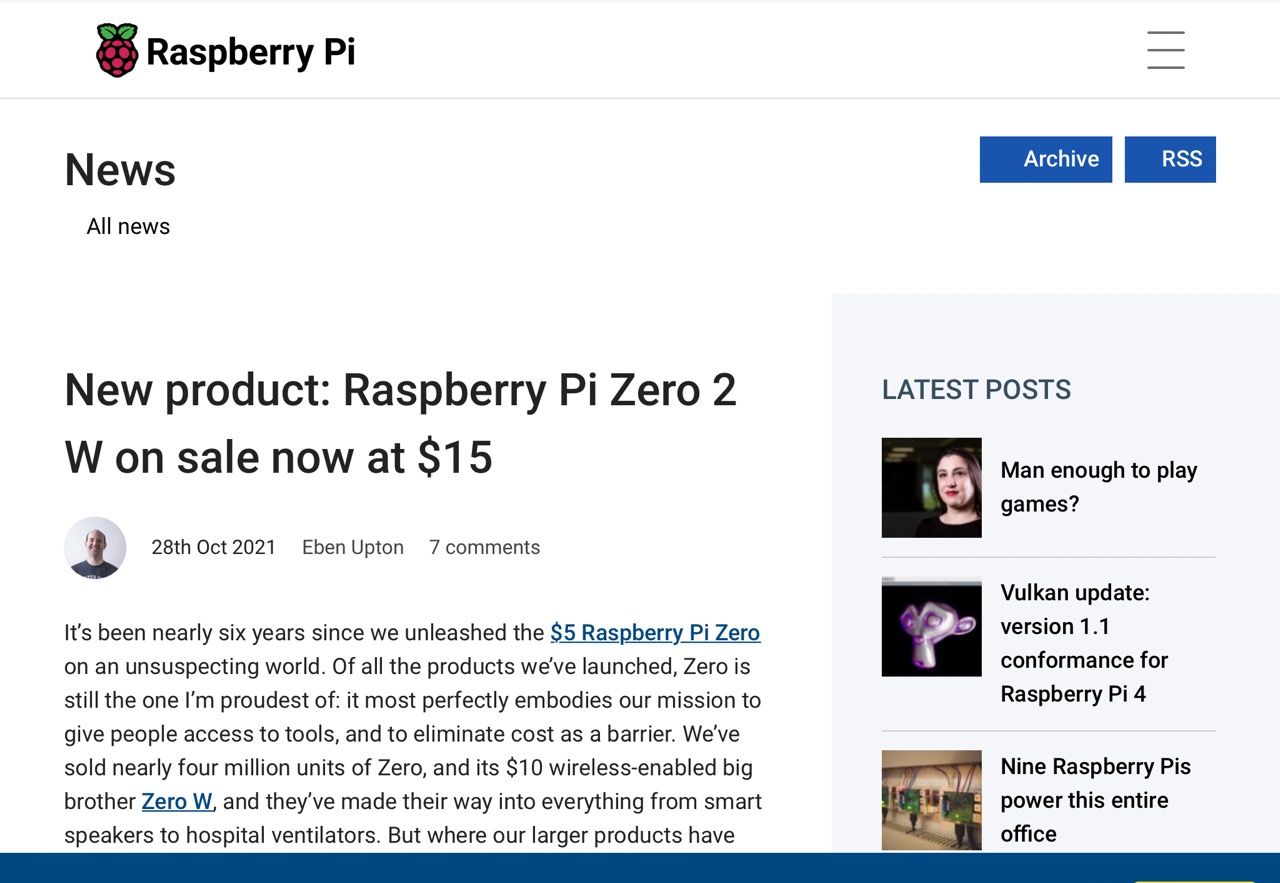 At long last, we get a decent amount of CPU power on the Zero.
Too bad it still doesn't have EMMC or more RAM (512MB is going to be pretty tight if you run a 64-bit OS, although it will be faster doing so) but at least I can now move away from the Series A, which was my personal favorite for quite a few things.
Fortunately, I have already managed to order one (there were only a handful on sale here in Portugal, and I snagged one of the last ones), which I intend to overclock to 1.2GHz and use for an Airplay remote display.