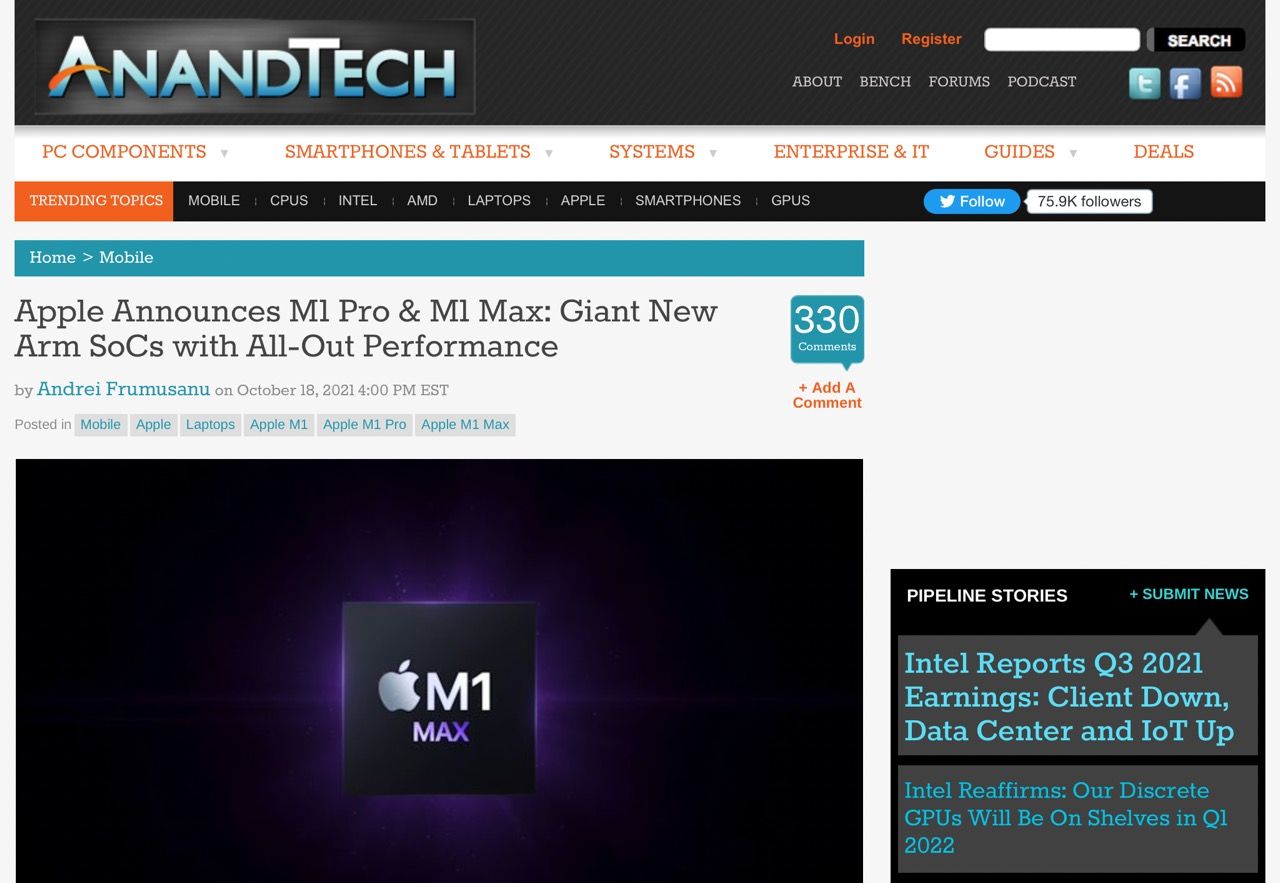 As many people have already pointed out, the diagrams make it quite likely that these dies are designed to both chopped and binned (i.e., an M1 Max that fails some tests can still be repurposed as a Pro, even as a low end one), which is a pretty clever way to keep usable yields high on such a high density chip. Kudos to whomever designed this.
The interesting things for me right now are:
How they intend to ramp up on the M2 (both vanilla and larger, which will likely mean something like packing improved A15 cores, hopefully more of them even on the base die).
The impact on Mac product segmentation, since the new MacBook Pros are eye-wateringly expensive and a "desktop" running these chips is also likely to be in the €2000 range once it's kitted out.
Off the bat, and provided yields are good and the hardware supply chain mess gets sorted out, I'm betting the M1 may even slip down into "regular" iPads next year (with the M2 shipping inside a new iPad Pro, a new Air, an updated Mac mini, etc.) and the Pro/Max updates getting a "desktop grade", more power hungry variant for a new Mac Pro next fall.
Or, putting it another way: I don't expect the Mac mini to get a Pro or Max CPU, not unless we're actually getting a "mid-range" Mac. And that in turn seems unlikely because Apple needs to replace the 27"iMac (and perhaps the Mac Pro) first.
This is a bit of a bummer for me given my preference for tiny, powerful desktops, but it seems like the most likely outcome, and means I need to start thinking about moving to an iPad Pro/Mac mini combo (so I can do personal stuff, media, photos, etc. faster but not break the bank) and building a beefy (likely all AMD) PC desktop for development instead (also not breaking the bank, and also hoping supply chains get sorted out).
But it's going to be a pretty even race–just like I said to a few friends earlier, Apple doesn't design Macs for raw CPU/GPU core counts or speed.
They design them for throughput, and now they clearly do that from the SoC on out.
Update: Here's a follow-up piece that comes to largely the same conclusions.