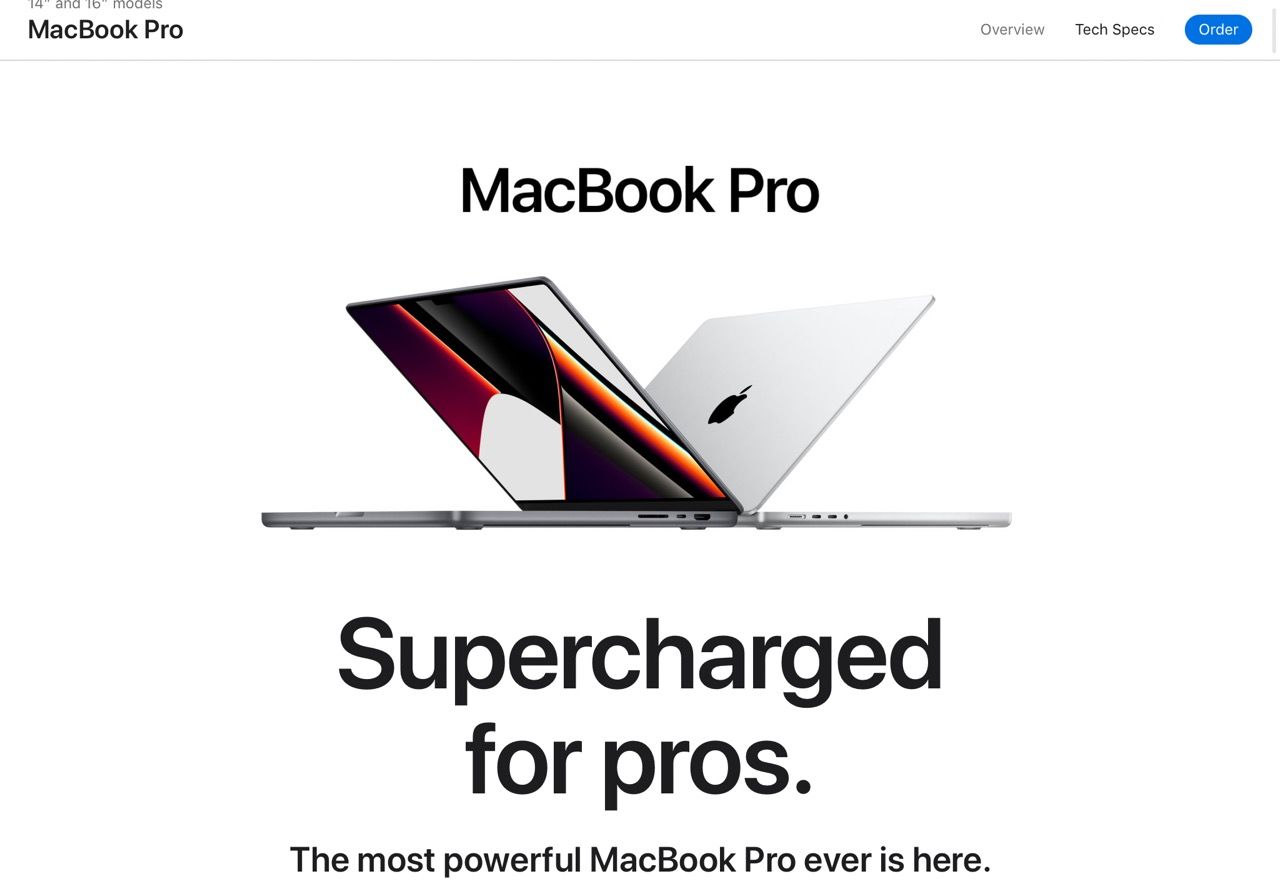 Well, we got our event, and most of the MacBook Pro rumors panned out (MagSafe, a full array of ports, no more touchbar, decent webcam but without FaceID, etc).
Pretty impressive stuff, especially considering a single laptop can now drive three 6k displays (and a 4K TV) directly, which is right up my alley. I don't even care about the notch, really.
But these machines are pretty expensive–an interesting 14" configuration for me is well beyond €2500, and that doesn't align with my budget for the year… Nor with my preference for lightweight, cheaper laptops.
And there was zero mention of the Mac Mini, which I now assume to be shipping next March. I really wish they had come out with a "Mini Max", but I suspect that didn't make the cut in the branding department.
Then again, the somewhat cheesy Pro and Max monikers for the CPUs made it through (most likely so they can use the M2 naming next year), so…