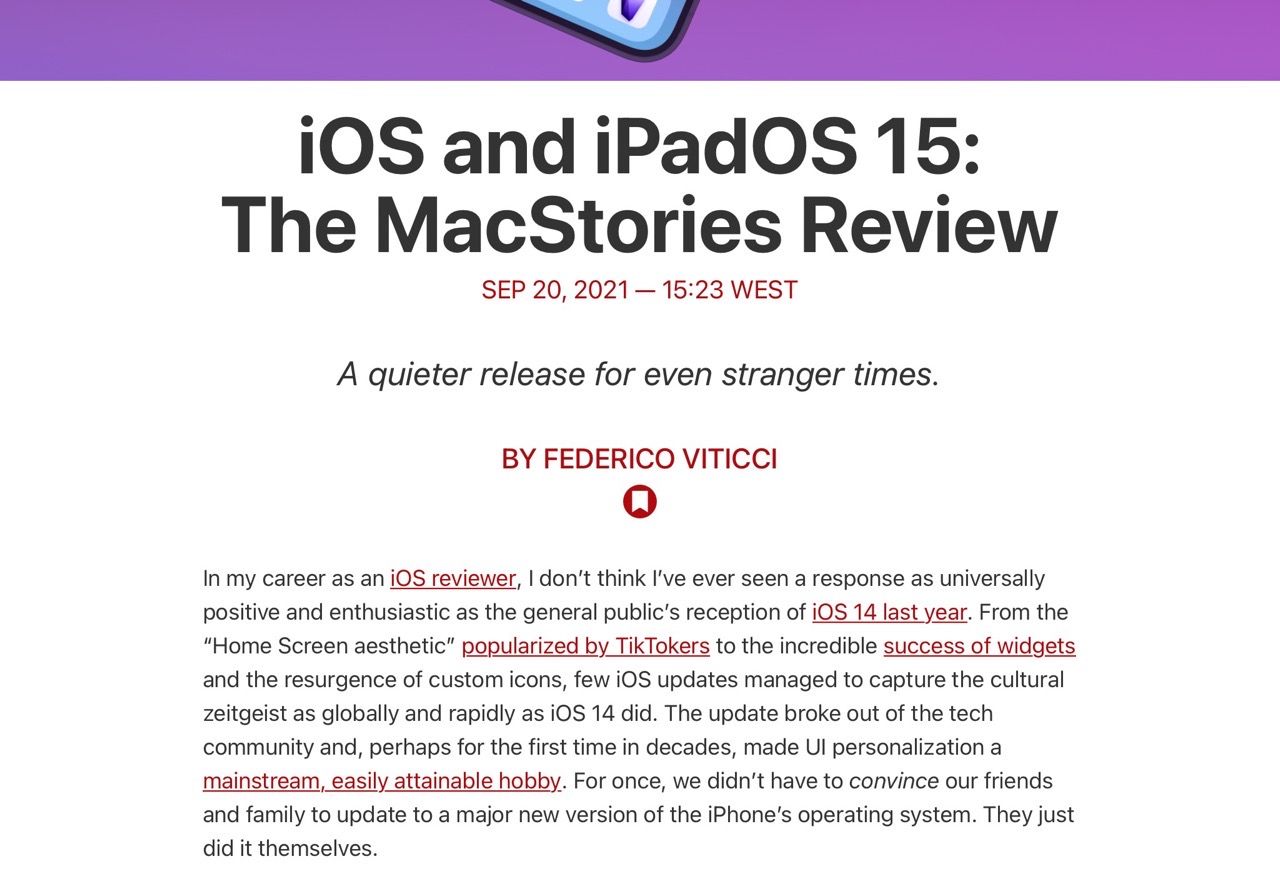 Another mammoth in-depth article from Viticci, as usual.
So far the update has been OK for me, although like pretty much everyone else I'm hating the new Safari UX (both layouts) and (like pretty much every major update) Shortcuts is very flaky (many of my shortcuts now time out or fail to run under various circumstances, including the one I use to post these links).
I don't find it particularly exciting otherwise, but am pretty happy that most of our legacy devices are still supported.