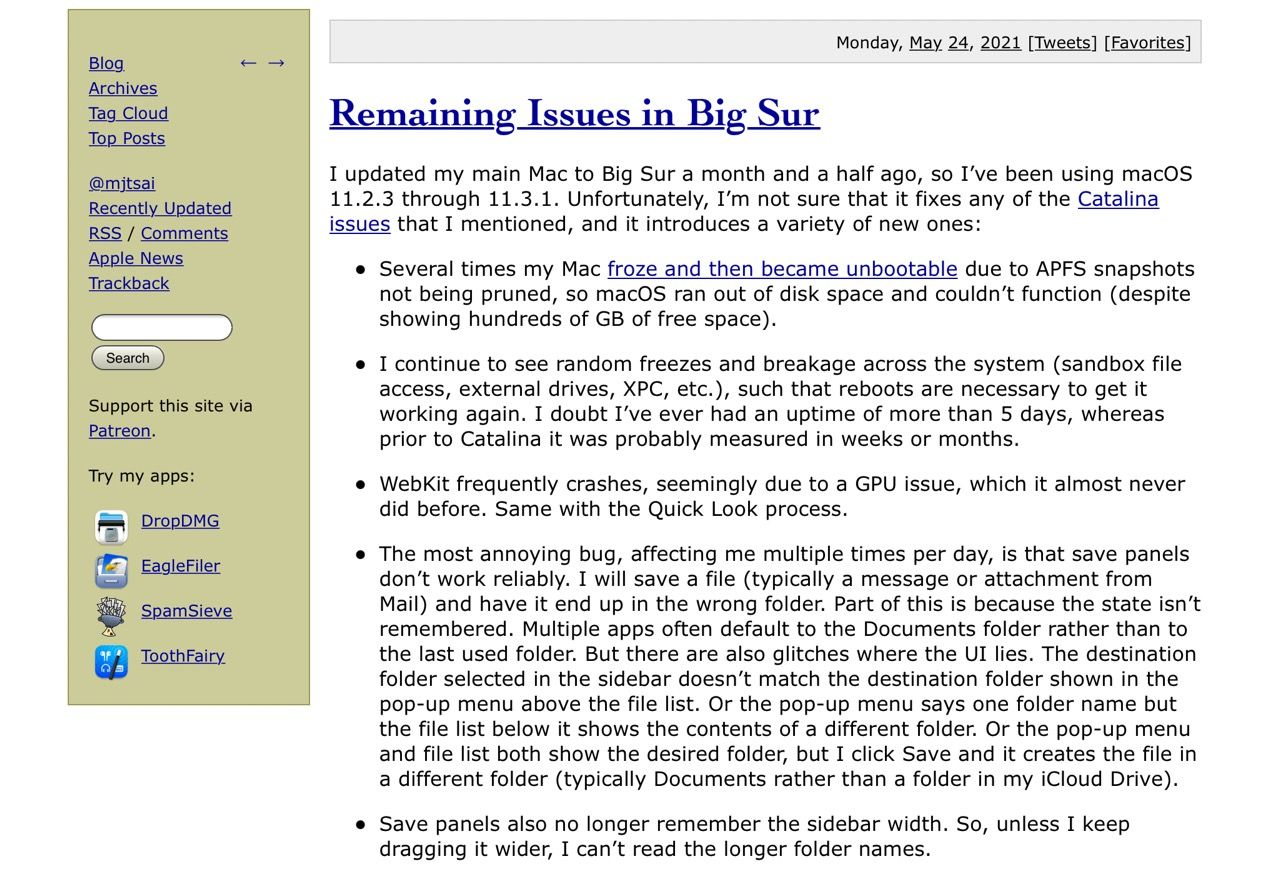 This is a massive list. I've only experienced some of these issues, but the interesting bit is that I have heard about most of them through complaints from my friends, so it seems pretty comprehensive.
I do have to wonder why this is still the case this far into the 11.x cycle, since Big Sur really ought to be a lot less buggy than Catalina.
I mean, it's not as if Apple was actively ignoring macOS.
Right?