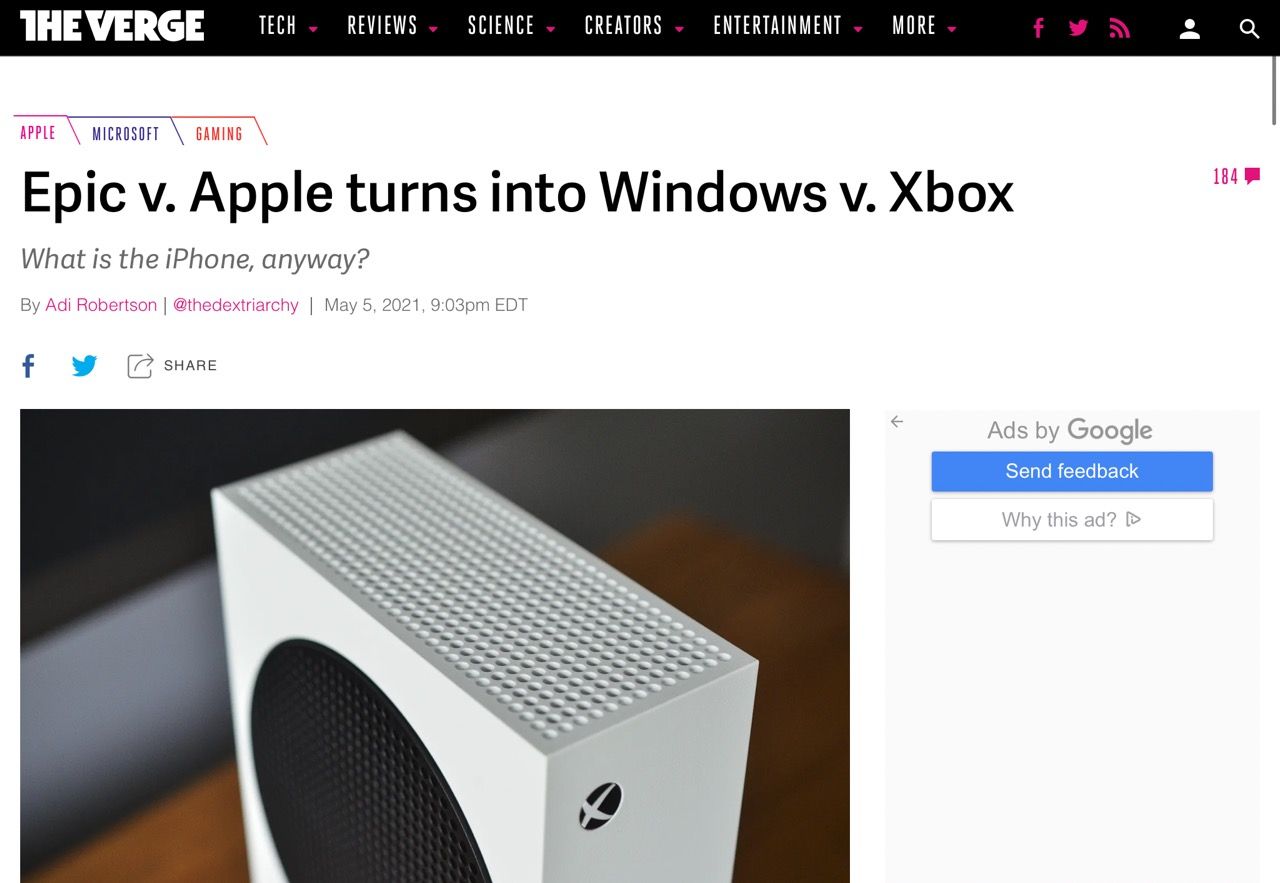 The Verge's headline is clearly clickbait, but it bears noting that the Epic v. Apple court sessions are turning into a quite entertaining show that casts new light on (or, rather, surfaces, if you'll pardon the pun) the way revenue sharing deals are struck–or not.
I've been going through the court notes, testimonies and some of the evidence shown (or at least as much as has been publicly available) and it's been quite educating. I had some insight into game distribution and margins back when Steam came into play, but some of the new models are interesting.
And, of course, Apple's flat out blocking xCloud (especially given the court notes show there was no end of trying to reach an agreement) still stings a bit.
I don't think Epic will win (honestly, they don't deserve to in my view) but I hope Apple evolves its business into a saner model that can keep up with the times.