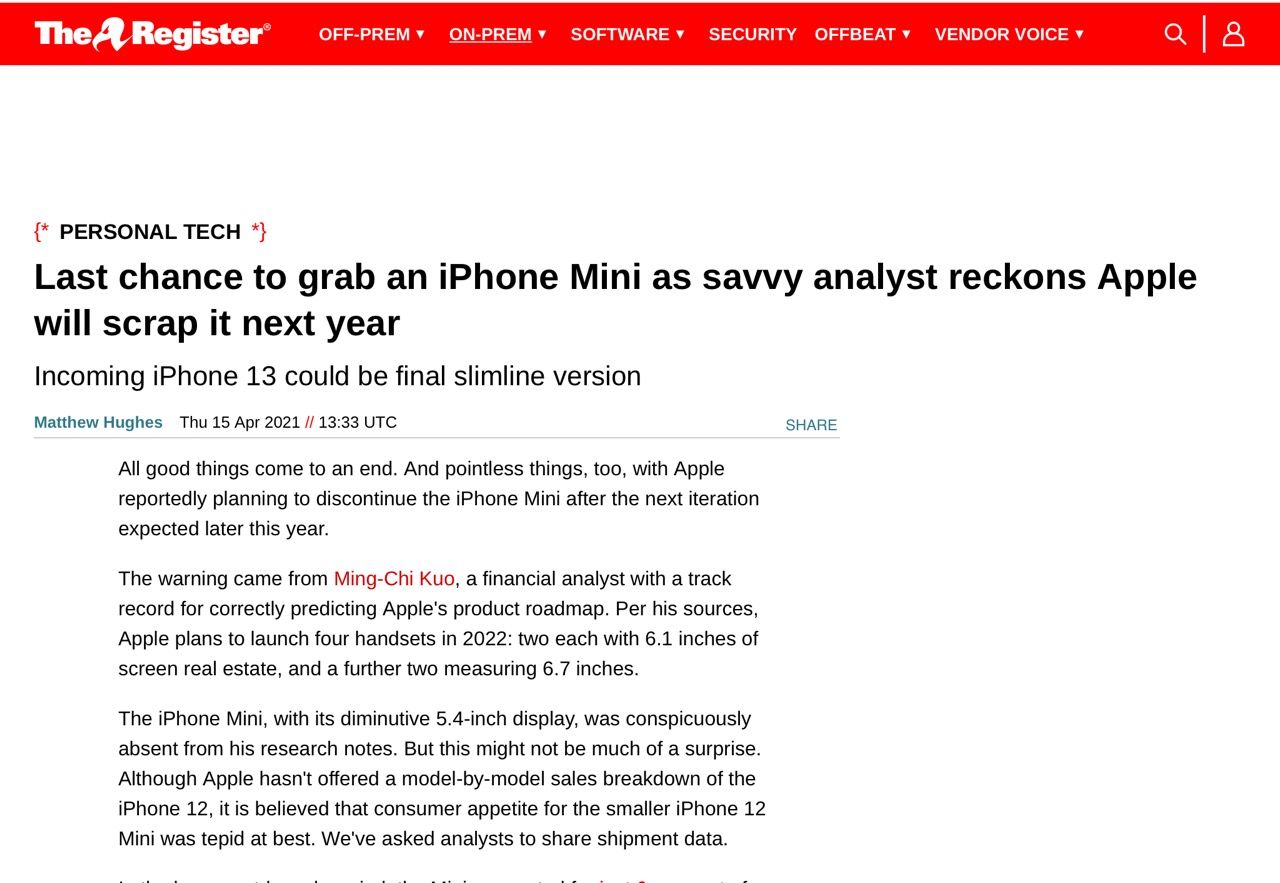 I sincerely hope this doesn't happen as we've recently gotten one of these in the family (where most people have the older, iPhone 5 style SEs out of preference) and it is a much better phone than the "normal" overfat iPhone.
I still find my XS to be comically large and unwieldy, and in comparison the mini has an absolutely perfect form factor with a great display that actually makes it possible to use your phone one-handed again.
The pandemic has certainly had an impact on sales, and I'm pretty sure being sedentary also makes bigger devices more appealing (as you don't have to carry them around), but anyone who values actual usability would be delighted if they had the chance to handle one for five minutes.