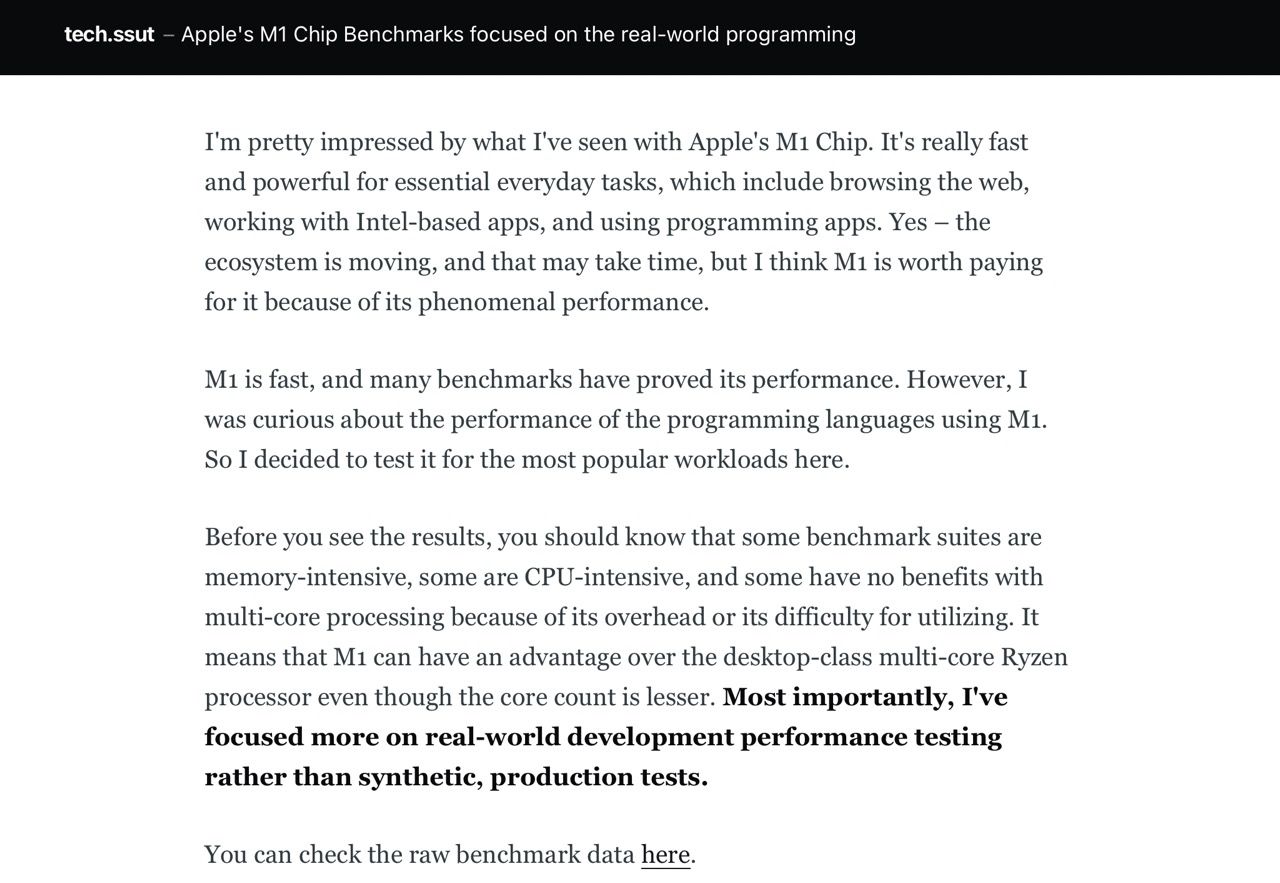 All benchmarks are debatable to some point, but the one thing that leaped out at me as I pored over these charts wasn't the M1 results, but how incredibly outmatched Intel is when compared with AMD right now.
None of this is news (and none of the charts have power comparisons and other aspects that show how amped-up the PC desktop chipsets need to be and still get bested by the M1), but it's a good thing I don't have any Intel stock.
And, for the short term, if you absolutely must run amd64 binaries, building an AMD-based KVM host (or getting one of the Ryzen 4000 APU-based laptops to run Linux, even though they currently seem to be made of unobtanium) seems like a sensible next step the more I think about it.