Wow. I just came across Gus's input manager hacks, and find myself wishing for his menu accelerator to be integrated into Quicksilver in some way (it would save untold hours of hunting for little-used menu items...).
Update: Following Matt Green's suggestion, I updated my copy of Quicksilver and found not only the User Interface Access plugin (which adds an F7 trigger to search the current application's menu tree in Quicksilver), but also these amazing radial menus: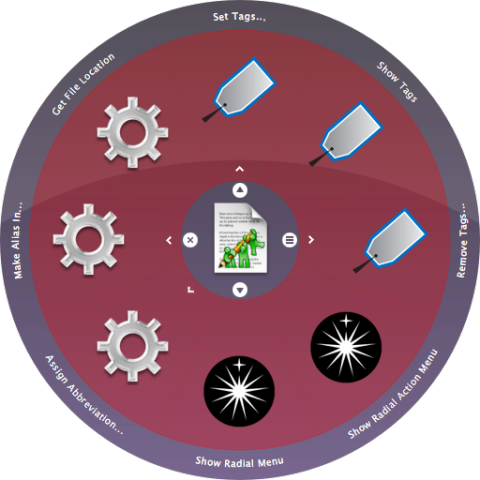 They can also be used for navigating the current application's menu tree, and should be bindable to a mouse button...
Anyway, here's a couple more updates before the New Year:
And that's it, anyway. Happy New Year, everybody!
See you after the leap second.